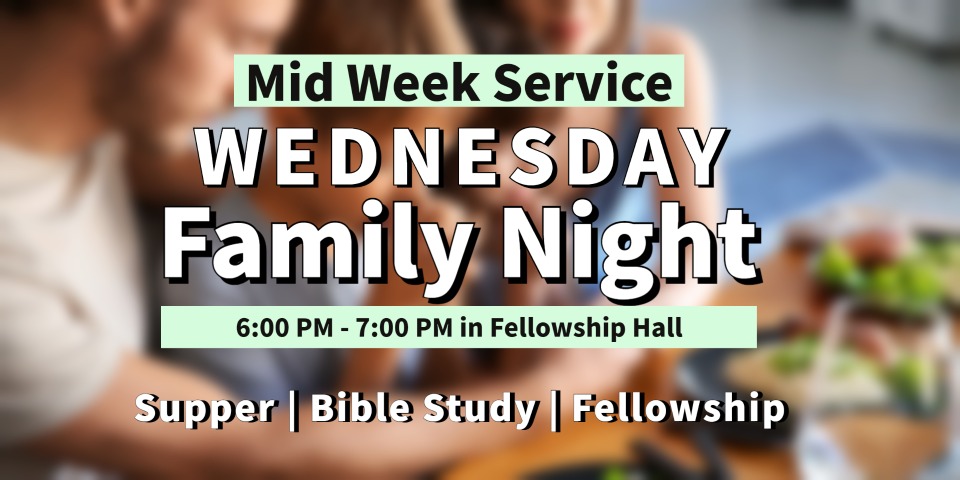 Please make plans to join us this
Wednesday Night, as we start our two-week
emphasis on Operation Christmas Child.
Supper is at 6:00, followed by supper.
Menu for Family Night
Cheesy Chicken Spaghetti
Salad
Garlic bread
Daisy's Strawberry Shortcake
---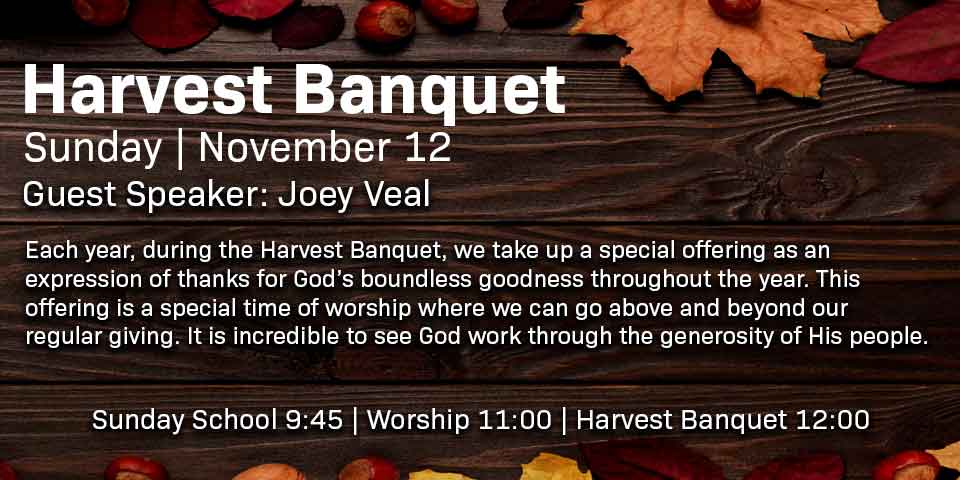 ---
OCC PREP NIGHT- Monday, NOVEMBER 6, 2023
We need volunteers to help us prepare for our church-wide packing night. We will meet at 5:00 PM on Monday to label and assemble boxes, open up packages, and organize items to be packed.
WMU Mission Project
First Baptist WMU needs your help on a current mission project. They are collecting items for Called To Care in Tifton. These items will specifically help the teens that they are ministering to. The mission of Called to Care is to equip the body of Christ to support children, families, and workers by ministering through adoption, foster care, and missions. Their vision is for every child to be in a Christ-centered, loving home.
Please turn in items by Sunday, November 12, on the round table in the fellowship hall.
Body wash/soap
Lotion
Shampoo
Toothpaste
Toothbrush
Deodorant
Hairbrush/comb/barrettes
Pillow and pillowcase
Underwear
Pajamas
Socks
Stuffed animal
Chapstick/lip gloss
Coloring book/crayons
Notebook/pen
Walmart gift card $10
OCC Relay Center
If you would like to help with the OCC Relay Center, please see Jonathan. The times we are open are listed below.
Mon, Nov. 13: 5:00 PM – 7:00 PM
Tue, Nov. 14: 11:00 AM – 1:00 PM
Wed, Nov. 15: 5:00 PM – 7:00 PM
Thu, Nov. 16: 11:00 AM – 1:00 PM
Fri, Nov. 17: 4:00 PM – 6:00 PM
Sat, Nov. 18: 11:00 AM – 1:00 PM
Sun, Nov. 19: 3:00 PM – 5:00 PM
Mon, Nov. 20: 10:00 AM – 12:00 PM
Budget for 2023 . . . . . . . .  $348,707.00
Tithes Needed to Date . . . . $294,355.03
Received to Date . . . . . . . . $204,372.64
Needed for weekly budget . . .  $6,705.91
Tithes Received this week . . . . $2,286.30
MID-WEEK DEVOTION
Don't forget to check out Brother David's Mid-Week Devotion in the book of Psalms. They are uploaded each Wednesday on the sermon page.
From Our Pastor
What a wonderful God we have! We can trust Him with every situation in our lives. He promises to provide for our every need (Matthew 6:33). He tells us not to worry about anything (Philippians 4:6-7). He tells us to cast all our burdens upon Him (1 Peter 5:7).
No doubt you have heard or read those verses many times. You may have them memorized. But being able to practice them and experience the peace they promise is an entirely different matter. We know we should trust the Lord, but actually doing it is another matter.
What would help us? Isn't it enough to know the promises of God? Shouldn't that be adequate?
While it is important to know the promises of God, it is essential to know the God of promises. A promise is only as good as the person who makes it. Only when we have confidence in a person can we trust his promises.
What makes God worthy of trusting His promises? First, He is righteous. Psalm 33:4-5 says, "For the word of the Lord is upright… He loves righteousness and justice…" Everything God does is right. God is right in what He does, why He does it, how He does it, and when He does it. There is no darkness in God's character or conduct.
We can also trust God because He is faithful (Psalm 33:4b). God always does what He says He will do. He fulfills His promises. He follows through on His warnings. If God says something, you can "take it to the bank."
Last, we can trust God because He is good. Psalm 33:5b says, "…The earth is full of the lovingkindness of the Lord." David wrote "Surely goodness and lovingkindness will follow me all the days of my life…" (Psalm 23:6a). God is good and desires for us to experience His goodness. Everything He does in our lives has that objective in mind.
No wonder we can cast all our worries and cares upon Him! What better place for them to be! We can rest in Him no matter what we are facing.

Sunday, November 5
Deacon of the Week: Dwane Lewis
Deacon Greeters
Front Door: Dwane Lewis
Organ Greeter: Allen Whithead
Piano Greeter: David Flake
Sound: Chris McCard
Video: Saskia Perry
Nursery Workers
Rachel Flake & Dianne Huff
Sunday, November 12
Deacon of the Week: Carl Hobbs
Deacon Greeters
Front Door: Carl Hobbs
Organ Greeter: W. Greg Brown
Piano Greeter: Tom LaRocca
Sound: Carl Hobbs
Video: Sue Mastrario
Nursery Workers
Charnelle Reinhardt & June Whiddon