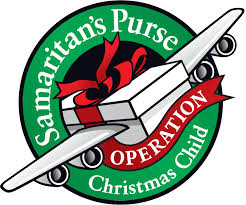 Join us tonight for a special family night as we pack Operation Christmas Child Boxes. We will meet in the Family Ministry Building at 6:00 PM and enjoy a sack supper. Then, we will pack boxes for OCC.
We will meet in the Family Ministry Building.
Menu for Family Night
BBQ Sandwich
---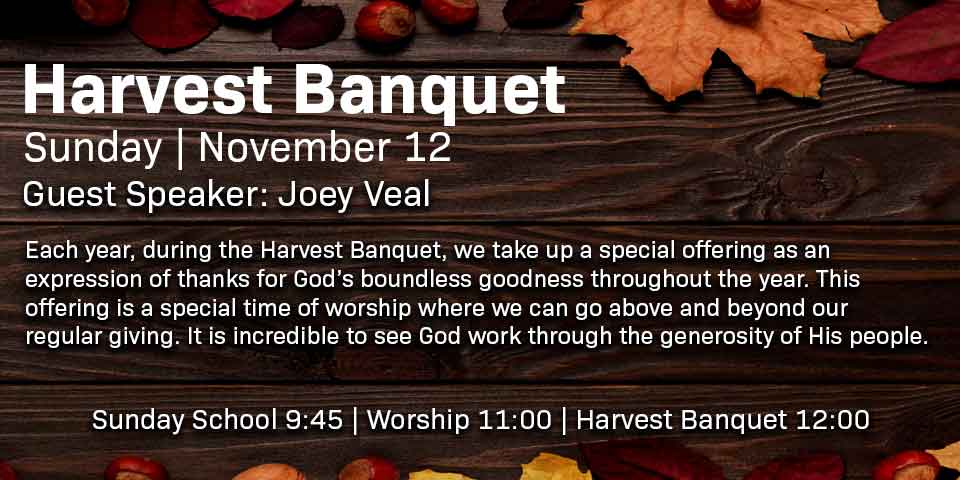 ---
Christmas Post Office Coming Soon
Start working on your Christmas Cards. The Christmas Post Office will open on Sunday morning, November 26. If you would like to send Christmas cards to church members who live in Ashburn, drop them off and let us sort and distribute them for you. Boxes will be located around the church. Donations to the post office will go towards shipping and items for Operation Christmas Child Boxes.
WMU Monthly Meeting
All ladies are welcome to join our WMU group.
Meeting, Tuesday, November 14th,
6:00 to 7:00 PM
Meet in Bill Hardin SS Class Room
For more information, you can see Mary Moore
Women on Mission (WMU) members seek to live out missions through missions projects, ministries, prayer, giving, and Bible study.
WMU Mission Project
First Baptist WMU needs your help on a current mission project. They are collecting items for Called To Care in Tifton. These items will specifically help the teens that they are ministering to. The mission of Called to Care is to equip the body of Christ to support children, families, and workers by ministering through adoption, foster care, and missions. Their vision is for every child to be in a Christ-centered, loving home.
Please turn in items by Sunday, November 12, on the round table in the fellowship hall.
Body wash/soap
Lotion
Shampoo
Toothpaste
Toothbrush
Deodorant
Hairbrush/comb/barrettes
Pillow and pillowcase
Underwear
Pajamas
Socks
Stuffed animal
Chapstick/lip gloss
Coloring book/crayons
Notebook/pen
Walmart gift card $10
OCC Relay Center
If you would like to help with the OCC Relay Center, please see Jonathan. The times we are open are listed below.
Mon, Nov. 13: 5:00 PM – 7:00 PM
Tue, Nov. 14: 11:00 AM – 1:00 PM
Wed, Nov. 15: 5:00 PM – 7:00 PM
Thu, Nov. 16: 11:00 AM – 1:00 PM
Fri, Nov. 17: 4:00 PM – 6:00 PM
Sat, Nov. 18: 11:00 AM – 1:00 PM
Sun, Nov. 19: 3:00 PM – 5:00 PM
Mon, Nov. 20: 10:00 AM – 12:00 PM
Budget for 2023 . . . . . . . . $348,707.00
Tithes Needed to Date . . . . $301,060.94
Received to Date . . . . . . . . $210,483.96
Needed for the weekly budget . . . $6,705.91
Tithes Received this week . . . . $6,111.32
MID-WEEK DEVOTION
Don't forget to check out Brother David's Mid-Week Devotion in the book of Psalms. They are uploaded each Wednesday on the sermon page.
From Our Music And Family Minister
A few years ago, my sister and I got a rescue dog named Bailey from the local pound. When we brought her home and gave her a bowl of food, she immediately picked it up and hid it. She was so used to not having food that it took her several weeks before she stopped guarding her food and hiding it. However, she never took it for granted; she would always eat whatever food we got her, and we didn't have to worry about her wasting it. Fast forward a few years, and now I have a little adopted dog that came with my wife. Lulu has always had food and never had to worry about where her food comes from, including being given treats behind Saskia's back by more than just me. If Lulu is not fond of a particular dog food, she only eats what she has to. And if we mix the food she doesn't like with food she does, she pulls each piece out of the bowl and eats the good stuff while leaving the cheap food for the other dog. Bailey was more thankful for just having food because she had done without. As the holiday season approaches and we begin to share everything for which we are grateful, we must also remember to be thankful for the little things. We have to be on guard not to be thankless because it may be something we have always had.
One of the most recognized parables, even by non-believers, is the story of the prodigal son. This is the story of a young man who had it all, but never realized it until he lost it. The parable goes that a young man wanted his inheritance before his father passed away, so he went to his father and asked him for it. The father gave it to him, and the son left and lived as he wanted. The father's son was more interested in his wants than his relationship with his father. And as we see, his thankless attitude puts him in a pretty desperate spot.
As the parable progresses, the son returns home hungry, broken, and poor. Despite the son's actions, the father welcomes him with open arms and forgives his past transgressions. The father was more concerned about the relationship with his son than the money he wasted. Sometimes, we have to lose all we have, such as position, money, and even good friends, before we realize what we have and that we should be thankful for it.
God doesn't want us to lose everything, but sometimes He knows that is the only way He can get our attention. We must remember always to be thankful for what God gives us: the friends He puts in our lives, the opportunities to better ourselves, and the food He provides us to eat daily. We must be thankful for the little things God provides for us. And above everything else, we must be grateful for God's forgiveness and grace.

Sunday, November 12
Deacon of the Week: Carl Hobbs
Deacon Greeters
Front Door: Carl Hobbs
Organ Greeter: W. Greg Brown
Piano Greeter: Tom LaRocca
Sound: Carl Hobbs
Video: Sue Mastrario
Nursery Workers
Charnelle Reinhardt & June Whiddon
Sunday, November 19
Deacon of the Week: Daniel West
Deacon Greeters
Front Door: Daniel West
Organ Greeter: David Flake
Piano Greeter: Dwane Lewis
Sound: Daniel West
Video: Julie West
Nursery Workers
Sue Mastrario & Jane Smith