Join us tonight for family night. Supper starts at 6:00 PM,
followed by our study of the life of Joshua.
Don't forget to invite someone to join us.
Menu for tonight:
Homemade Vegetable Soup
Pimento Cheese Sandwich
Apple Dumplings
---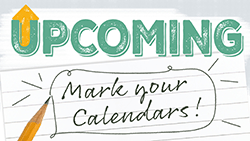 On November 8th, we are packing Operation Christmas Child Boxes as a Church during family night. If you would like to fill a box personally, you can bring items that night, or we need plenty of help to pack boxes with supplies that have been donated. We are still accepting things if you would like to donate items for shoeboxes. You can drop them off outside the church office anytime.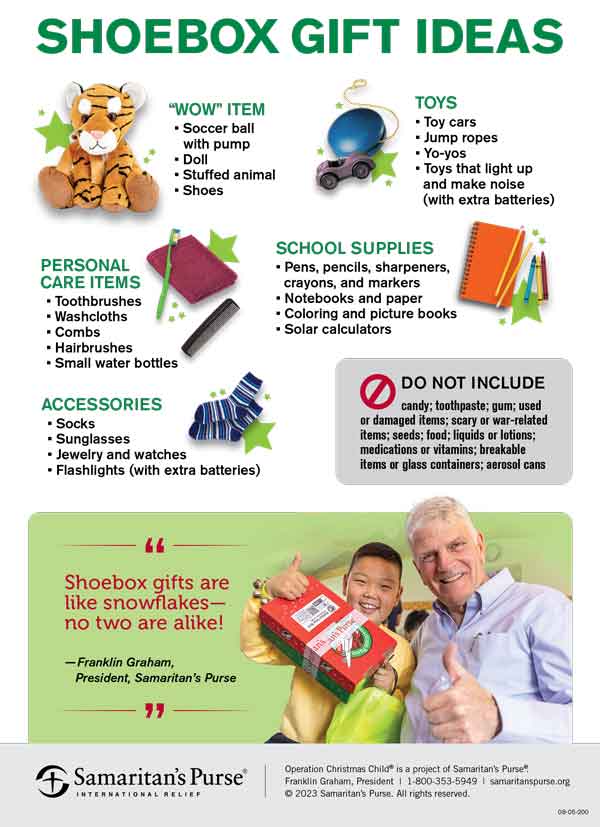 ---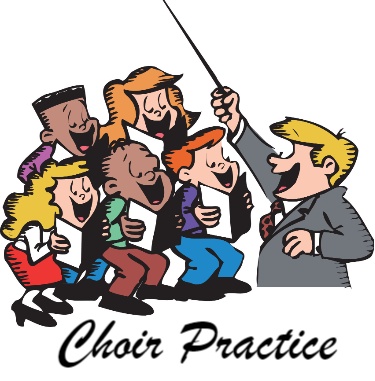 Join us for choir practice as we work on songs for the worship service and our Christmas Program.
Practice Schedule
for October


Wed, October 18, 7:00 PM
Wed, October 25, 7:00 PM
Budget for 2023 . . . . . . . . $348,707.00
Tithes Needed to Date . . . . $274,237.30
Received to Date . . . . . . . . $189,850.39
Needed for weekly budget . . . $6,705.91
Tithes Received this week . . . . $3,775.00
MID-WEEK DEVOTION
Don't forget to check out Brother David's Mid-Week Devotion in the book of Psalms. They are uploaded each Wednesday on the sermon page.
From Our Family and Music Minister
One of the things that I have learned about myself over the years is that I am a giant creature of habit. In most things, I am not a fan of change. Even though I love technology, I will get in the habit of doing something one way and never change to an easier way for the simple fact I just never think to do it. A few weeks back, I had to set the maps on the car to get to the Atlanta airport. Even though I had driven right past the airport exit several hundred times when I went to school in Atlanta, the few changes they have made from transitioning to the 285 bypass from Interstate 75 are different enough that I don't recognize them anymore. However, one thing we can count on is that there will be change.
Seasons change, people change, governments change, friends change—the list could go on. Some of those changes can be positive and exciting, such as a promotion at work, the first warm spring day after a long winter, or your favorite team winning the championship. Life changes like losing a loved one, having a child go through a bad experience, or changing jobs can be painful and negative. These experiences are life changes that can bring happiness, sadness, joy, and fear.
Ecclesiastes chapter 3 says, "For everything, there is a season and a time for every matter under heaven." The writer then states different seasons in life: "A time to be born, and a time to die; a time to plant, and a time to pluck up what is planted." As children of God, we must realize that He controls everything mentioned in these verses. This makes us unique compared to all other of God's creatures. God has a purpose for our lives, and His Word tells us that our goal is to love Him and to strive to become like Jesus. He also promises us that when we do, no matter what changes come our way, He will work them for our good.
"And we know that for those who love God all things work
together for good, for those who are called according to his purpose."
Romans 8:28
Amid change, Christians should recognize that each moment is God-given and our lives should be lived in a way that shows we genuinely believe that. When we think about change, it can be easy to put off until tomorrow what we should do today. But change is going to happen. We can put off fully following God, assuming our lives will stay the same, but who knows what tomorrow will bring? Will the changes in our lives get us closer to God or take us further away from him?
"But I trust in you, O LORD;
I say, You are my God.
15 My times are in your hand. . ."
Psalms 31:14-15a

Sunday, October 15
Deacon of the Week: Tom LaRocca
Deacon Greeters
Front Door: Tom LaRocca
Organ Greeter: Dwane Lewis
Piano Greeter: Dan Raines
Sound: Daniel West
Video: Julie West
Nursery Workers
Sue Mastrario & Jane Smith
Sunday, October 22
Deacon of the Week: Daniel West
Deacon Greeters
Front Door: Daniel West
Organ Greeter: Allen Whitehead
Piano Greeter: W. Greg Brown
Sound: Daniel West
Video: Julie West
Nursery Workers
Pat Rainey & Daisy Lee Speight