FAMILY NIGHT SUPPER STARTS ON
Wednesday, AUGUST 24
Supper begins at 6:00 PM in the fellowship hall, followed by a special presentation from Sarmatians Purse on the ministries taking place in Ukraine.
"God is at work in a powerful way in Ukraine as the war grinds on. In the midst of devastation and loss, the Lord is empowering the Church to rise up and serve as the hands of feet of Jesus Christ to millions of internally displaced people and refugees. Come hear from Lynne Rienstra, Regional Director for Church Engagement at Samaritan's Purse, as she shares how God is using our church's gifts and prayers to fuel the Gospel in Ukraine."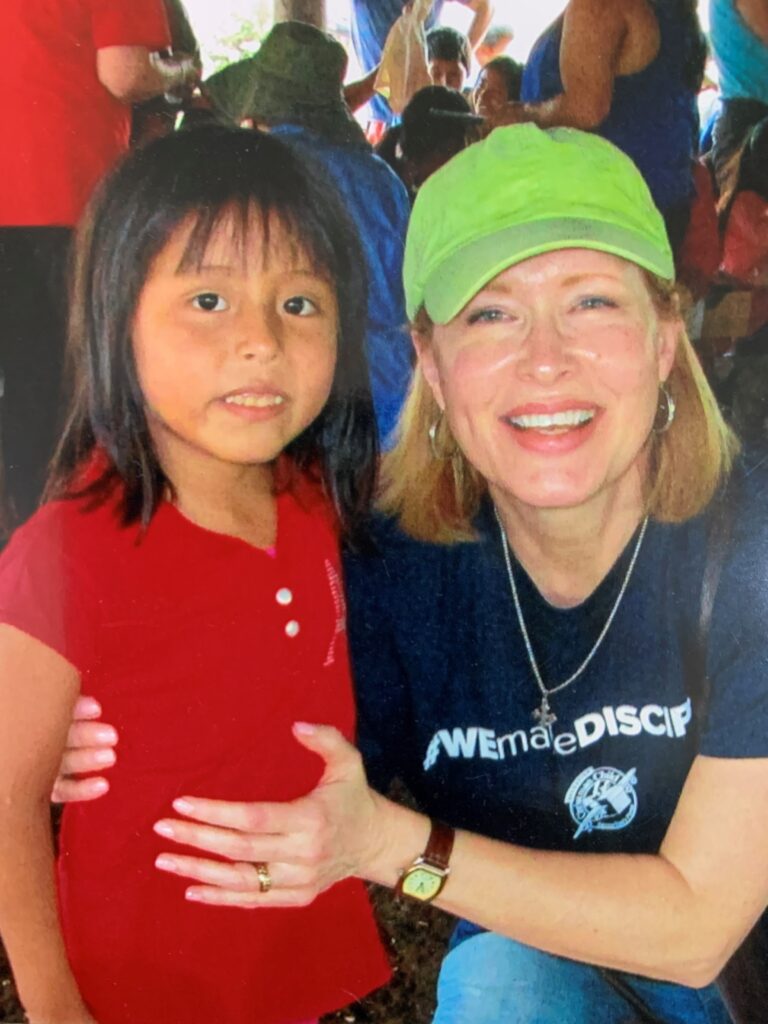 ---
WORSHIP WITH KEVIN HARRY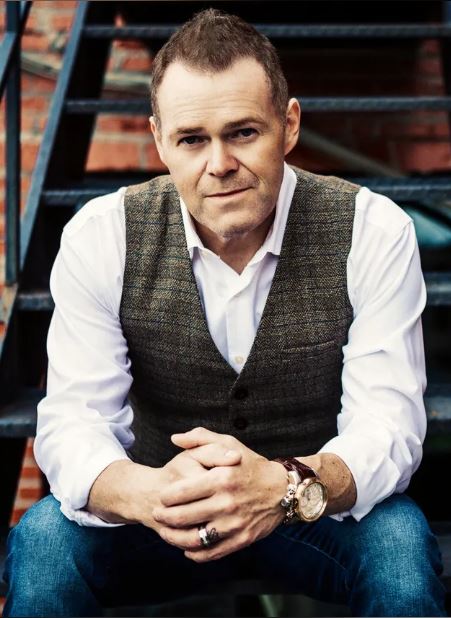 On Sunday, August 28, during our PM service, Kevin Harry will lead us in a beautiful evening of worship. Kevin desires to bring others into the very presence of God, where they can be encouraged and strengthened through the gift of music. A concert with Kevin is a fun and exciting time and a time of worship to our Lord. Through his voice and trumpet, Kevin will encourage and reassure you that there is hope when we trust in God and His promises.
---
Operation Christmas Child
Thank you so much for the excellent response from the congregation for our OCC drive for June and July. We are doing one more round of collections for August and September, and our goal is to fill 100 boxes in November. We will be packing church-wide on Nov 2nd during family night.
A box is located outside of Nikki's office for collection.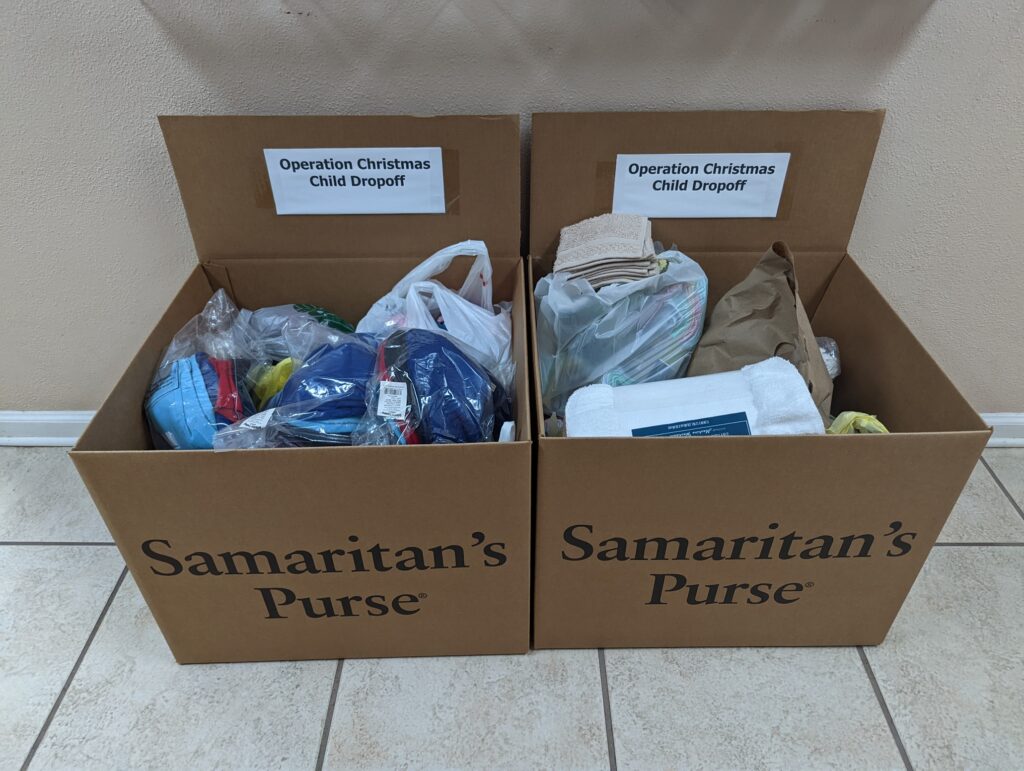 August-September Collection List
Tools for boys ages 10-12 (need to fit in a shoebox)
Sewing Kit
Fishing Kit
Kids Underwear
MID-WEEK DEVOTION
Don't forget to check out Brother David's Mid-Week Devotion in the book of Psalms. They are uploaded each Wednesday on the sermon page.
Budget for 2022 . . . . . . . . $322,471.00
Tithes Needed to Date . . . . $204,645.21
Received to Date . . . . . . . . $177,816.00
Needed for weekly budget . . . $6,201.37
Tithes Received this week . . . $4,973.00
From Our Family and Music Minister
Looking back over my life, I don't consider myself a risk taker. Heights don't bother me, but I will not stand on a broken bridge or jump out of a perfectly good plane. I don't believe anything in our brain tells us skydiving or bungee jumping is a safe activity. People tend to do these things for an adrenaline rush. Even though it doesn't threaten our lives, evangelism can seem terrifying enough to us that we don't truly live out our calling as Christians.
In the Sunday School class I lead, we just started going through the book of Acts. In the book of Acts, we see the start of the early church and how the disciples began the spread of Christianity. Jesus commanded us as disciples to spread His Word throughout the world, but He didn't leave them or us unequipped. God truly has a purpose for our lives to be a witness for Him. He will give us the ability to accomplish this if we trust in Him.
First, God sent the Holy Spirit to give us the ability and knowledge to live out our faith. We may not have the immediate gift of speaking in other languages as the disciples did, but we know God will provide us with all we need. Peter tells us in Acts 2:38-39 that we must repent of our sins and be baptized to receive the gift of the Holy Spirit. We are told how to get it and that this promise is for not only those there that day, but for everyone who believes.
Secondly, as we read through the first several chapters of Acts, we see where God continually added to their numbers. When facing a daunting task or something that makes us uncomfortable, going through it with someone else can make us feel much more comfortable. We know that early Christians faced ridicule and opposition for proclaiming the gospel. They were not alone; they also did their part. At the end of chapter two, we see that they fellowshipped with other believers, prayed, and supported each other in their needs. God was moving and growing their numbers because they were not sitting still and waiting for things to happen. They were brave and followed God's command.
Even though we see evangelism as terrifying, most of us don't have to fear for our lives. Sure, we may lose friends or be labeled an unpleasant stereotype for being a Christian, but we don't fear death. The third thing that stuck out to me as I was reading through these first chapters of Acts was Acts 5:40. I shared with my Sunday School class that it is so easy to read over this in just a general reading.
"And when they had called in the apostles, they beat them and charged them not to speak in the name of Jesus, and let them go." Acts 5:40 
It is so easy to just read over that they beat them and let them go. The media has so desensitized us that we may not even see that as a big deal. However, scholars believe this beating likely consisted of 39 lashes from a triple tail cowhide whip, possibly 13 lashes to the chest and 26 to the back. I don't know about you, but the four-letter word "beat" in verse 40 takes on a whole new meaning.  However, again we see that we have nothing to fear. In verse 41, we read that when they left, they counted it a joy to suffer for Christ, and they continued to teach. That is a joy that only Christ can give. We can count on that joy if we truly trust God to lead us as we seek to live in His will. 

Sunday, August 21
Deacon of the Week: Dan Raines
Deacon Greeters
Front Door: Dan Raines
Organ Greeter: Carl Hobbs
Piano Greeter: Dwane Lewis
Sound: Daniel West
Video: Julie West
Nursery Workers
Charnelle Reinhardt & June Whiddon
Sunday, August 28
Deacon of the Week: Carl Hobbs
Deacon Greeters
Front Door: Carl Hobbs
Organ Greeter: Allen Whitehead
Piano Greeter: W. Greg Brown
Sound: Daniel West
Video: Julie West
Nursery Workers
Sue Mastrario & Jane Smith