WORSHIP WITH KEVIN HARRY
On Sunday, August 28, during our PM service, Kevin Harry will lead us in a beautiful evening of worship. Kevin desires to bring others into the very presence of God, where they can be encouraged and strengthened through the gift of music. A concert with Kevin is a fun and exciting time and a time of worship to our Lord. Through his voice and trumpet, Kevin will encourage and reassure you that there is hope when we trust in God and His promises.
A love offering will be taken up to support Kevin's ministry.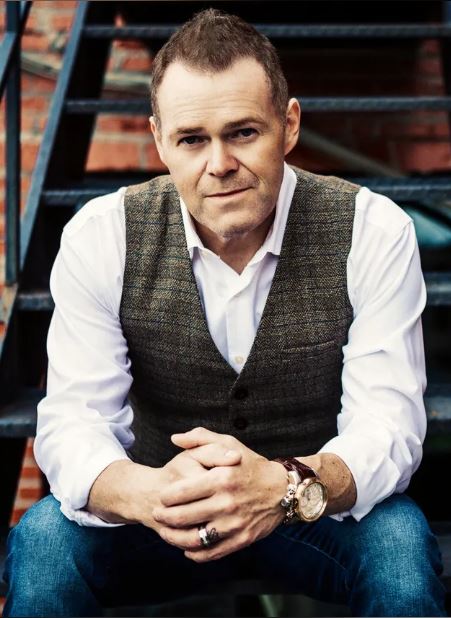 Invite Your Neighbors and Friends to Join Us
Family Night Supper Starts tonight
Supper begins at 6:00 PM in the fellowship hall, followed by a special presentation from Sarmatians Purse on the ministries taking place in Ukraine.
---
Operation Christmas Child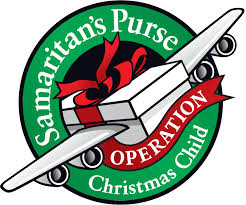 A Christmas Box is more than just a gift, it's sharing the Gospel.
We are doing one more round of collections for August and September, and our goal is to fill 100 boxes in November. We will be packing church-wide on Nov 2nd during family night.
A box is located outside of Nikki's office for collection.
August-September Collection List
Tools for boys ages 10-12 (need to fit in a shoebox)
Sewing Kit
Fishing Kit
Kids Underwear
---
Deacon Election
The two gentlemen who have been nominated in the deacon election are Tom LaRocca and Allen Whitehead. The congregation will vote on these nominees during the conference on Sunday, August 23, 2022.
Budget for 2022 . . . . . . . .  $322,471.00
Tithes Needed to Date . . . . $210,843.58
Received to Date . . . . . . . . $185,788.70
Needed for weekly budget . . . $6,201.37
Tithes Received this week . . .  $7,972.70
MID-WEEK DEVOTION
Don't forget to check out Brother David's Mid-Week Devotion in the book of Psalms. They are uploaded each Wednesday on the sermon page.
From Our Pastor
"What good is studying prophecy?" We frequently hear such questions these days. We even hear these questions from professing Christians. They argue that Bible studies and sermons should focus more on "practical", "relevant" topics dealing with the "here and now".
While such comments seem to carry an enlightened outlook, they are entirely wrong. No studies are more relevant or lifechanging than prophecy. Our whole life ought to be driven by a prophetic understanding.
Consider Mark's account of the Olivet Discourse (Mark 13). The conversation covered events from the Roman destruction of the temple in AD 70 (verses 1-2) to the return of our Lord in glory (verse 26). Yet even the simplest study of this passage reveals life-changing truths.
The destruction of the temple shows us the transitory nature of earthly things and the certainty of God's judgment. The temple was strongly built and beautiful. But it did not last. We need not set our hearts on the things of this world. They will not last.
The temple was violently destroyed because of God's righteous judgment upon Israel. How that ought to lead us to a holy fear! We are before a holy God who holds sinful man accountable. Such understanding should shape our living.
Matthew 13 clearly speaks of the Lord returning in glory to establish His kingdom. Think of that! Centuries of reaction and rebellion cannot stop Him. There is nothing that Satan, the demons, or this fallen world can do that can prevent Jesus Christ from returning as King of kings and Lord of lords. He will reign for eternity. That ought to cause us to examine who we are serving in our lives.
Last, we obviously see the need to be prepared for His return (v. 33). Further study shows that the need to be prepared is even more urgent than presented here. The rapture of the church will precede the second coming by 7 years. (1Thessalonions 4:13-5:8, Revelation 4-19). The Lord could come for His church at any second. There is nothing more important than being prepared. Such thinking should govern our outlook on life.
It doesn't take long to realize how "practiced" and "relevant" is the study of prophecy.  No wonder the enemy attacks it with such intensity.  Let's not let him mislead us.  Let's live with prophetic understanding.

Sunday, August 28
Deacon of the Week: Carl Hobbs
Deacon Greeters
Front Door: Carl Hobbs
Organ Greeter: Allen Whitehead
Piano Greeter: W. Greg Brown
Sound: Daniel West
Video: Julie West
Nursery Workers
Sue Mastrario & Jane Smith
Sunday, September 4
Deacon of the Week: Daniel West
Deacon Greeters
Front Door: Daniel West
Organ Greeter: Dan Raines
Piano Greeter: Allen Whitehead
Sound: Chris McCard
Video: Saskia Van Son
Nursery Workers
Pat Rainey & Daisy Lee Speight