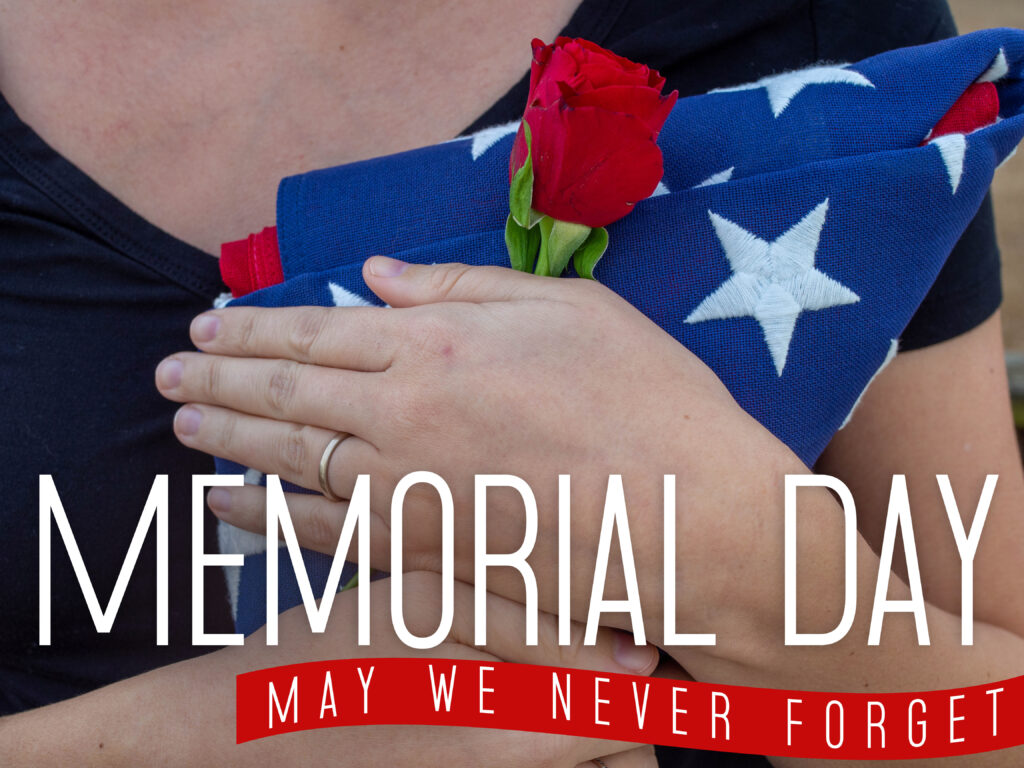 We remember those who paid the ultimate sacrifice for our freedom—the freedom to worship the one true God and share His love freely with others. Let us never take this right for granted or become apathetic to our blessings.
---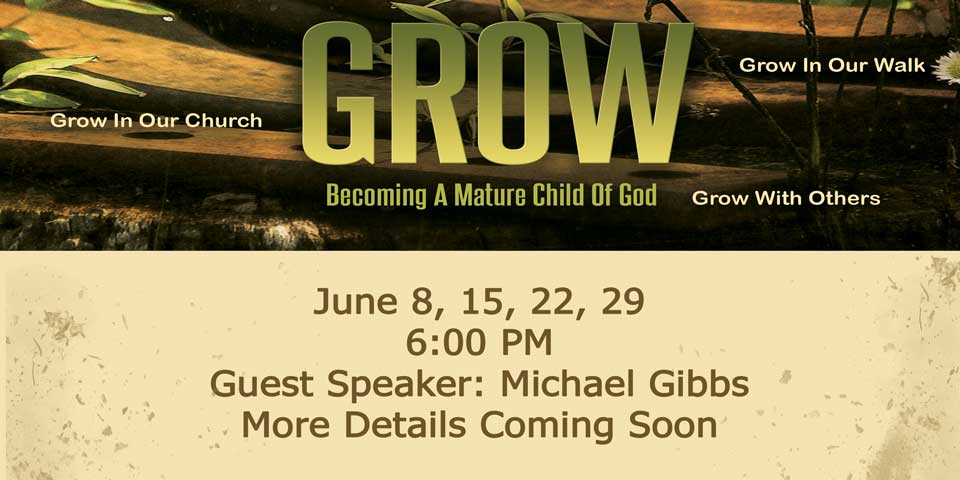 ---
Giving as of May 24, 2022
Budget for 2022 . . . . . . . .  $322,471.00
Tithes Needed to Date . . . . $130,228.77
Received to Date . . . . . . . . $106,778.20
Needed for weekly budget . . . $6,201.37
Tithes Received this week . . .  $3,643.70
MID-WEEK DEVOTION
Don't forget to check out Brother David's Mid-Week Devotion in the book of Psalms. They are uploaded each Wednesday on the sermon page.
From our Music and Family Minister
Throughout my senior year of high school, I lead worship at Oak Grove Baptist on the outskirts of Turner County. During one of the morning messages, the pastor taught about growing as a Christian. As he was relating the nurturing of the Christian life to a field or garden being nurtured, he made this statement: "Besides Jonathan, I know you all have spent many hours growing food or plants and seeing the constant care they need" Before I knew it, I blurted out, "I can grow weeds with the best of them." It took so long for the congregation to stop laughing that Brother Wynton could not remember what point he was trying to make. He told me almost 20 years later that he never forgot to be prepared when you call someone out by name during a sermon.
Paul teaches us that the Christian life is a lifelong pursuit throughout scripture. Therefore, as Christians, we must constantly grow in our faith. In Ephesians 4, Paul talks about how Christ has given us teachers and preachers to help us mature in our faith so that we will not be deceived by false doctrine. In Philippians, he refers to how even he must constantly strive to be more Christ-like. Just as Paul did, we should push ourselves daily to become more and more like Christ.
Nevertheless, we must remember to remain humble and realize that we will never reach perfection or reach a point where we no longer need to grow. When a plant stops growing, it is dying. Therefore, Paul continued to develop his faith and focus on the eternal things of Heaven instead of focusing on reaching the unattainable perfection on earth. Jesus was quoted in Matthew 24:35,"Heaven and earth will pass away, but my words will not pass away." We know this life is only temporary; but in this life, we must trust in the Savior who is forever.
Brooke Greenburg, who had a rare sickness, lived to be twenty years old, but she never grew beyond the size of an infant, and her mind never developed beyond that of a two-year-old. Her mother couldn't tell how old Brooke was when pictures were taken of her at different ages because she looked just about the same in all of them. While Brooke Greenburg's case is unusual in the medical community, it is not so uncommon in the spiritual community. Unfortunately, many Christians will remain spiritually immature their whole lives.
As a Christian, how are you growing in your faith? How is your faith nurtured daily? Can others see growth in your Christian life? It is our responsibility to grow in our faith and not remain immature as Christians.
And the ones on the rock are those who, when they hear the word, receive it with joy. But these have no root; they believe for a while, and in time of testing fall away. 14 And as for what fell among the thorns, they are those who hear, but as they go on their way they are choked by the cares and riches and pleasures of life, and their fruit does not mature. 15 As for that in the good soil, they are those who, hearing the word, hold it fast in an honest and good heart, and bear fruit with patience. Luke 8:13-15

Sunday, May 29
Deacon of the Week: Dan Raines
Deacon Greeters
Front Door: Dan Raines
Organ Greeter: Carl Hobbs
Piano Greeter: Dwane Lewis
Sound: Daniel West
Video: Julie West
Nursery Workers
Pat Rainey & Daisy Lee Speight
Sunday, June 5
Deacon of the Week: Carl Hobbs
Deacon Greeters
Front Door: Carl Hobbs
Organ Greeter: Allen Whitehead
Piano Greeter: W. Greg Brown
Sound: Chris McCard
Video: Saskia Van Son
Nursery Worker
Barbara Anne Perry & Jan Winter