No LABOR DAY PICNIC
Unfortunately, we are canceling the Labor Day picnic, but we hope you will still plan on joining us for Sunday morning worship and Sunday School. We will not have services on that evening, September 5th.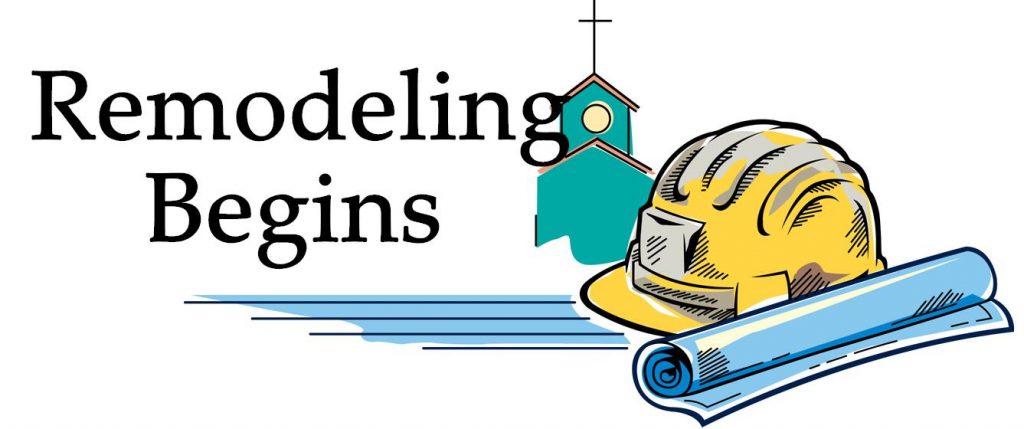 Starting September 12, 2021, we will be meeting in the fellowship hall for worship while the sanctuary is being remodeled. Reminder you can park on the Rainey Street lot to be closer to an entrance.
MID-WEEK DEVOTION
Don't forget to check out Brother David's Mid-Week Devotion on the book of Psalms. They are uploaded each Wednesday on the sermon page.
New Item to Collect this month for Operation Christmas Child
Our goal this year is to make 100 boxes. Would you please help us reach this goal by helping us gather supplies for the boxes? For September, we will be collecting Toys, Flip Flops, and Socks. A box will be located in the front of the sanctuary and outside Nikki's office.
Giving as of September 1, 2021
Budget for 2021 . . . . . . . .  $320,880.00
Tithes Needed to Date . . . . $215,972.88
Received to Date . . . . . . . . $171,660.22
Needed for weekly budget . . . $6,170.77
Tithes Received this week . . . $1,758.00
From our Family and Music Minister
Have you ever been cooking a meal or trying a new recipe, and you add an ingredient that just completely ruins your food? This has happened to me multiple times, especially when I started cooking more frequently in college. I had some friends come up to see us for the weekend, so I decided to precook several dishes for meals, including a big pot of spaghetti. I had a cookbook that I used with great success, so I saw no reason not to trust it completely. As we sat down to eat and I took a bite of the spaghetti, it was without a doubt the worst spaghetti I had ever eaten. I didn't learn how to make spaghetti that day, but I knew what one ingredient NOT to put in spaghetti again.
As Christians, God wants us to live lives that are reflections of Him. Unfortunately, we were born into sin, and no one is perfect; therefore, we have to work daily to live in ways that are honoring and pleasing to Him. As a result, we learn things that can strengthen our relationship or weaken our relationship with Christ. Unfortunately, we can even find friends who can be toxic to our lives as growing Christians. However, if we are willing to admit to ourselves, we can easily identify stumbling blocks. For instance, as soon as I recognized the offending ingredient (which is a polite way to put it), I completely removed it from my cooking repertoire for future meals.
In 2 Timothy 2:22, Paul writes to Timothy, "So flee youthful passions and pursue righteousness, faith, love, and peace, along with those who call on the Lord from a pure heart." Youthful passions could refer to anything from pride or jealousy to sinful sexual lust in this passage. No matter what sin Timothy or other believers might be struggling with, Paul advised them to flee from it. God wants us to run away from sin and put it out of our lives as quickly as possible; completely do away with it, so we won't be tempted to let it control us again.
As I took my first bite of the spaghetti and realized how bad it tasted, I immediately told my friends that this stuff was inedible. They were trying to be nice and told me it was fine. After I picked up the bowl, dumped it in the trashcan, and said that we were going out to eat, they agreed how bad it tasted. My friends were trying to be polite and were thinking the same thing I was, but they weren't saying it until the end.
If you think about it, a significant portion of the letters in the New Testament have to do with healthy church life and community. As a community of believers, it is our job to encourage other believers, but it is also our job to hold them accountable. This is especially true of those that are in our close community. That also means that we have to be open for correction on our part. God did not intend for us to grow alone. He wants us to be a part of a Christian community that supports us and calls us to the carpet If needed. My friends were trying to be nice about my food, but they were not making me a better cook by not being honest.
God's goal is for us to grow daily to be imitators of Christ. Therefore, we should strive each day to flee from those things that make us look more like the sinful world than like growing Christians.

Sunday, September 5
Deacon of the Week: David Mathis
Deacon Greeters
Front Door: David Mathis
Organ Greeter: Dan Raines
Piano Greeter: Dwane Lewis
Sound: Chris McCard
Video: David Mathis
Nursery Workers
Sue Mastrario & Jane Smith
Sunday, September 12
Deacon of the Week: Dwane Lewis
Deacon Greeters
Front Door: Dwane Lewis
Organ Greeter: David Mathis
Piano Greeter: Tom LaRocca
Sound: Carl Hobbs
Video: Sue Mastrario
Nursery Worker
Daisy Lee Speight & Pat Rainey