OPERATION CHRISTMAS CHILD
Our goal this year is to make 100 boxes. Please help us reach this goal by helping us gather supplies for the boxes. For August, we will be collecting School Supplies. A box will be located in the front of the sanctuary and outside Nikki's office.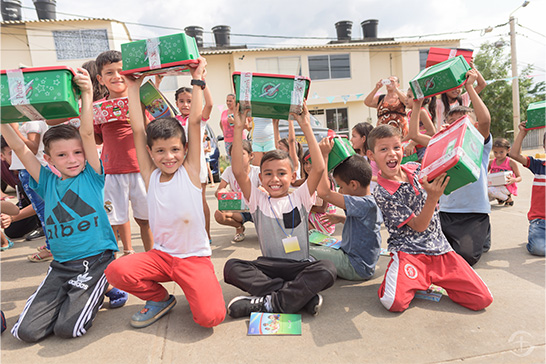 Labor Day Picnic
Unfortunately, we are canceling the Labor Day picnic, but we hope you will still plan on joining us for Sunday morning worship and Sunday School. We will not have services on that evening, September 5th.
MID-WEEK DEVOTION
Don't forget to check out Brother David's Mid-Week Devotion on the book of Psalms. They are uploaded each Wednesday on the sermon page.
Giving as of August 25, 2021
Budget for 2021 . . . . . . . .  $320,880.00
Tithes Needed to Date . . . . $209,802.11
Received to Date . . . . . . . . $169,902.22
Needed for weekly budget . . . $6,170.77
Tithes Received this week . . . $3,048.55
From Our Pastor
Isn't life confusing?  Every day we face problems that are complicated and numerous.  Our ears are constantly filled with contradicting opinions and advice.  How can we know what to do in any given situation?
There is a sure source of guidance in life. That source is our Lord. In Isaiah 30:21, He promises, "Your ears will hear a word behind you, 'This is the way, walk in it,' whenever you turn to the right or to the left."
How do we experience the Lord's guidance? What must we do for that promise to become a reality?
We begin by wanting His guidance. Our goal in life and in specific situations must be the fulfillment of God's will. We must not be like ancient Israel. In verse 1, God said they pursued their plans, not His. In verse 9, God referred to them as rebellious people who refused to listen. This is why they fell under judgment. They will experience restoration and guidance only when they (the remnant of true Israel) submit unto Him in the future. We will only experience God's guidance when we want to do His will.
The next thing we must do is maintain our fellowship with God. Sin breaks our fellowship (not our relationship!) with the Lord (Ephesians 4:30, 1 Thessalonians 5:19, 1 John 1:6). If we are going to experience God's guidance, we must deal with the sin in our lives. God told Israel, "…In repentance and rest you will be saved, in quietness and trust is your strength, but you were not willing" (verse 15). Again, only when Israel deals with their sins will she have the Lord's fellowship and guidance. We will hear the Lord's guidance only when we remove the sin barrier.
Last, we must put our trust in the Lord. Again, in verse 15, God said Israel had to rest in Him. That meant that they had to put the full weight of their lives upon Him (like sitting in a chair). He then said that they would find strength in trusting Him. That meant that they had to do what God wanted them to do the way He wanted it done in the timing that He wanted it done. Only in resting and trusting in the Lord would Israel experience God's guidance. Only when we rest in the Lord and trust Him will we experience His guidance.
Our wonderful Lord has promised to guide us through every circumstance in life.  Let's not be like Israel and rob ourselves of His leading.  Let's want His will, maintain our fellowship with Him and trust Him.  We will then have the confidence and joy in His leading.

Sunday, August 29
Deacon of the Week: Tom LaRocca
Deacon Greeters
Front Door: Tom LaRocca
Organ Greeter: Tony McCard
Piano Greeter: Daniel West
Sound: Daniel West
Video: Elijah Alford
Nursery Workers
Elizabeth See & Saksia Van Son
Sunday, September 5
Deacon of the Week: David Mathis
Deacon Greeters
Front Door: David Mathis
Organ Greeter: Dan Raines
Piano Greeter: Dwane Lewis
Sound: Chris McCard
Video: David Mathis
Nursery Worker
Sue Mastrario & Jane Smith