OPERATION CHRISTMAS CHILD
Our goal this year is to make 100 boxes. Help us reach this goal by helping us gather supplies for the boxes. For August, we will be collecting School Supplies. A box will be located in the front of the sanctuary and outside Nikki's office.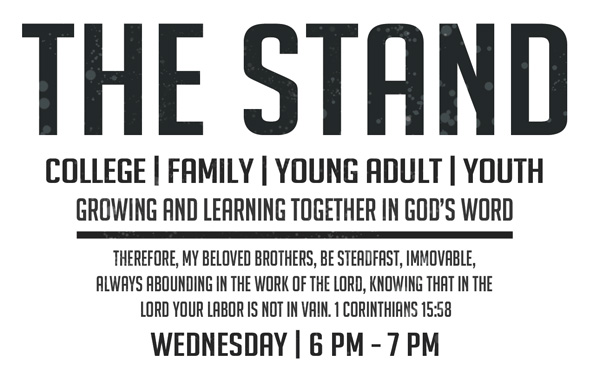 Due to the current COVID outbreak, we will push back the start date until September 8th.
If you do not currently receive our church text messages, please sign up to receive the most up-to-date information. 
Click Here to Sign Up.
FREE BIBLE STUDY MATERIAL
On the table outside of Nikki's office are Bible Studies and Devotion books. These are studies we have received as samples from Lifeway and cover many topics. Please take as many as you want. We don't want to discard them if someone could use them.
MID-WEEK DEVOTION
Don't forget to check out Brother David's Mid-Week Devotion on the book of Psalms. They are uploaded each Wednesday on the sermon page.
Budget for 2021 . . . . . . . .  $320,880.00
Tithes Needed to Date . . . . $203,631.34
Received to Date . . . . . . . . $166,853.67
Needed for weekly budget . . . $6,170.77
Tithes Received this week . . . $1,956.30
From our Family and Music Minister
Over the last 50 years, we as children, were all raised differently. For example, some children were raised to work as soon as possible, while others focused on getting an education. Other children grew up with internet access with tons of resources, while some had to figure out the microfilm reader at the public library. Unfortunately, some children were born into families that had difficulty putting supper on the table, while others never worried about their basic needs being met. Yet, no matter our circumstances or our situation, we all have the same heavenly Father, and no matter where we come from, we can all have the same eternal home.
However, if you have worked with children, you know that they can complain about what they don't have, especially until they learn to appreciate all their benefits. Since I was not particularly eager to read as a child, I can remember riding eight hours in a car, only looking out the window for entertainment. But now we have tablets, car televisions, and smartphones that help pass the time, and children still complain. As easy as it is to point out the unnecessary complaining we can get from children, how often do we look at the complaining we do as adults? As I mentioned in previous examples about children, it was easy to picture where you had witnessed it in action, but how often are we aware of our attitudes?
God desires for us to be light in the world- a witness for Him throughout the nations. But, unfortunately, the world will ignore a whiny Christian as quickly as it ignores an ungrateful child. So, as Christians, we have to be on guard about our attitudes that will dim our light and be contagious to others. Paul warns us of this many times throughout his letters to the different churches.
In Paul's letter to the church of Philippi, he says, "Do all things without grumbling or disputing, that you may be blameless and innocent, children of God without blemish in the midst of a crooked and twisted generation, among whom you shine as lights in the world."
We must learn from the Israelites that grumbling and complaining get you nowhere. They complained that the Promised Land had undefeatable giants; therefore, they roamed the desert for 40 years. Psalms 106:24-26 states, "Then they despised the pleasant land, having no faith in His promise. They murmured in their tents, and did not obey the voice of the LORD. Therefore He raised His hand and swore to them that He would make them fall in the wilderness."
Our joy in everyday life should come from our relationship with Christ, Who He is and what He has done on our behalf. In John 15:11, Jesus promises us complete joy: "These things I have spoken to you, that my joy may be in you, and that your joy may be full."
We must be a light that shines for Christ. The trials of our lives are only temporary; our eternal home is Heaven. As Christians, we have the joy of that revelation. So, live a life of joy, not complaining; look for the good in all situations; be a bright light for Christ, and don't let the negative rule your heart.

Sunday, August 22
Deacon of the Week: Allen Whitehead
Deacon Greeters
Front Door: Allen Whitehead
Organ Greeter: Dwane Lewis
Piano Greeter: Dan Raines
Sound: Daniel West
Video: Julie West
Nursery Workers
Charnelle Reinhardt & June Whiddon
Sunday, August 29
Deacon of the Week: Tom LaRocca
Deacon Greeters
Front Door: Tom LaRocca
Organ Greeter: Tony McCard
Piano Greeter: Daniel West
Sound: Daniel West
Video: Elijah Alford
Nursery Worker
Elizabeth See & Saskia Van Son