Join us tonight for family night. Supper starts at 6:00 PM,
followed by the second night of our study on the life of Joshua.
Don't forget to invite someone to join us.
Menu for tonight:
Tator Tot Casserole, Vegetable Medley
Eclair Dessert
---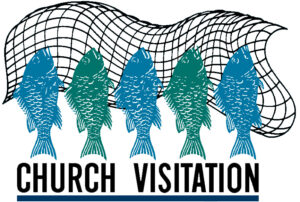 Join us this Sunday night, September 24th, at 5:00 PM for community outreach. This is an excellent opportunity for us to share the love of Christ with our community and invite them to join our church family.
If you are unable to go out and visit, please take this time to text, call, or contact someone whom you haven't seen around the church in a while. More importantly, pray for the individuals you are contacting and also ask God to put on your heart those you might not have thought of.
---
Attention Committee Chairs
To help prepare for the 2024 budget, we ask that all ministries have their budgets for next year turned in to Allen Whitehead, Brenda Lee, or Nikki Brewer by October 9.
---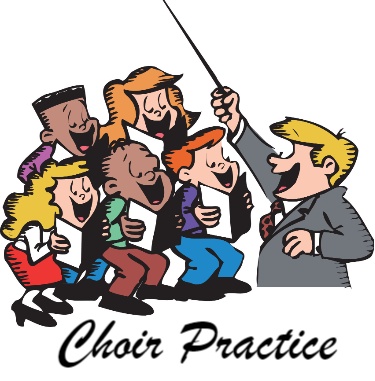 Join us for choir practice as we work on songs for the worship service and our Christmas Program.
Practice Schedule
for September and October

Wed, September 20, 7:00 PM
Wed, October 4, 7:00 PM
Wed, October 18, 7:00 PM
---

Truck Loading for Georgia Baptist Children's Home
Georgia Baptist Children's Home is a Christian caring ministry of services designed to promote the spiritual, physical, and emotional well-being of children, youth, and families.
One way you can support the children's home is by participating in their annual food drive. This helps provide for children who live on campus and helps offset expenses.
Click here to see some of the testimonies of individuals who have benefited from this ministry.
Items Being Collected
Aluminum Foil
Pickles and Relish
Canned chicken
Au gratin or Scalloped Potatoes
Individually wrapped snacks: chips, snack cakes and cookies.

Gift Cards are always accepted.
Items will be collected at the Turner Baptist Association's Annual Fall Meeting, being held at Bethel Baptist on Sunday, October 8, 2023, at 5:30 PM.
If you would like to donate items but do not plan on attending the Annual Meeting, you can leave your items on the round table in the foyer of the fellowship hall, and we will make sure they get delivered.
---

Jesus showed us how to love, serve, and share. He never left people the same. That's our calling, too…to love our neighbors…in Georgia. Good works require hard work— from all of us—but there's nothing like watching eyes widen, hearts open, and lives change in our communities.
The September Mission Georgia offering emphasis represents the collaborative efforts of Georgia Baptists to love our neighbors and serve the vulnerable. Your gifts allow us to help our churches grow in compassion for their neighbors and to share the gospel while meeting needs throughout our great state.
Budget for 2023 . . . . . . . .  $348,707.00
Tithes Needed to Date . . . . $254,119.57
Received to Date . . . . . . . . $174,982.22
Needed for weekly budget . . .  $6,705.91
Tithes Received this week . . . . $4,353.00
Georgia State Missions . . . . . . .  $300.00
MID-WEEK DEVOTION
Don't forget to check out Brother David's Mid-Week Devotion in the book of Psalms. They are uploaded each Wednesday on the sermon page.
From Our Pastor
Why follow God? Face it, He is not honored today. In fact, He is hated. Our society is increasingly built on rebellion against Him. Why swim upstream against such a powerful and swift current?
We don't have to struggle for an answer. God's Word clearly spells out the benefits of living for Him. In fact, the entire book of Proverbs shows the importance and the benefits of walking with God. In my devotion time, I recently came to Proverbs 3:13-26. It beautifully spells out the benefits of a life following in "the application of wisdom".
First, following God is the path to God's blessing. Verse 13 says a man is blessed if he lives God's way. Verse 14 says he profits more than he would with silver or gold (even in times of inflation!) Following God allows Him to put His blessing on our lives. He can meet our every need and fill our life with richness that money cannot buy.
Next, following God is the path to God's security. Verse 16 speaks of a long life (we live out the full measure of days that God has given us). Verses 23-25 speak of walking securely, sleeping peacefully and not being frightened by sudden terror. Following God is the only path to security in this evil world.
Following God is the path to the inner peace that only God can give. Verse 17 says, "Her ways are pleasant ways, and all her paths are peace." Satan and his world do all they can to keep us in a state of perpetual agitation. God gives a peace that passeth all understanding (Philippians 4:6-7).
Following God is the path to joy. Verse 18 says it will make us happy. Verse 22 says it gives life. Think of all the fillers that this world offers. None of them work. God gives a joy that can be experienced in every circumstance.
Last, following God is the path of confidence. Verse 26 says, "For the Lord will be your confidence and will keep your foot from being caught." How we need that! This world is so confusing, and it is built on lies. Following God is the path of confidence.
Yes, following God is a completely different path than the one promoted by the world. But it is the only way to the wonderful benefits described in this passage. Going with the current of this world will only lead to loss and destruction. Which will you choose?

Sunday, September 24
Deacon of the Week: Carl Hobbs
Deacon Greeters
Front Door: Carl Hobbs
Organ Greeter: Tom LaRocca
Piano Greeter: Dwane Lewis
Sound: Daniel West
Video: Julie West
Nursery Workers
Rachel Flake & Dianne Huff
Sunday, October 1
Deacon of the Week: Dan Raines
Deacon Greeters
Front Door: Dan Raines
Organ Greeter: Daniel West
Piano Greeter: Allen Whitehead
Sound: Chris McCard
Video: Saskia Perry
Nursery Workers
Charnelle Reinhardt & June Whiddon