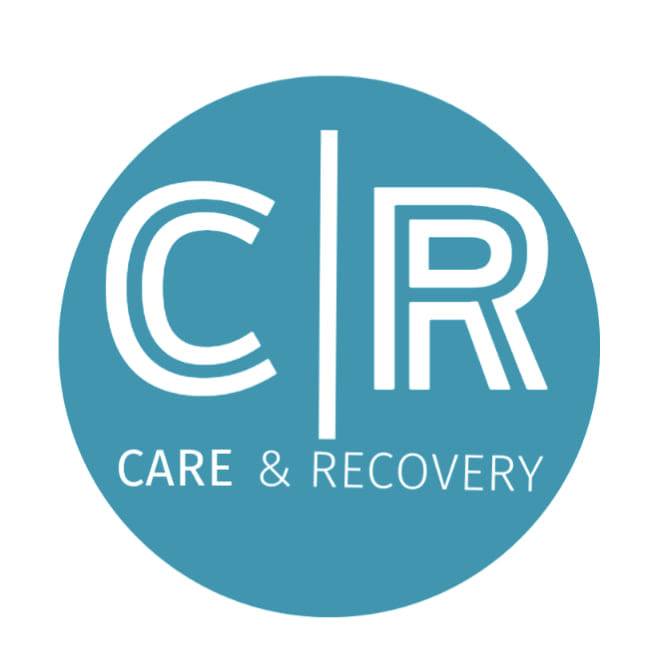 Join us tonight for family night.
Guest Speakers:
Evan And Lindsey Brown with Care and Recovery of Ashburn
Care and Recovery helps people heal from ALL of life's hurts, habits, and hang-ups. They use spiritual principles found in the Beatitudes, coupled with practical application from the 12 steps.
Supper starts at 6:00 pm in the Fellowship Hall
Menu for tonight:
Pit Stop BBQ Sandwich, Slaw, Chips,
Apple Dumplings with Ice Cream
---
Attention Committee Chairs
To help prepare for the 2024 budget, we ask that all ministries have their budgets for next year turned in to Allen Whitehead, Brenda Lee, or Nikki Brewer by October 9.
---

Truck Loading for Georgia Baptist Children's Home
Georgia Baptist Children's Home is a Christian caring ministry of services designed to promote the spiritual, physical, and emotional well-being of children, youth, and families.
One way you can support the children's home is by participating in their annual food drive. This helps provide for children who live on campus and helps offset expenses.
Click here to see some of the testimonies of individuals who have benefited from this ministry.
Items Being Collected
Aluminum Foil
Pickles and Relish
Canned chicken
Au gratin or Scalloped Potatoes
Individually wrapped snacks: chips, snack cakes and cookies.

Gift Cards are always accepted.
Items will be collected at the Turner Baptist Association's Annual Fall Meeting, being held at Bethel Baptist on Sunday, October 8, 2023, at 5:30 PM.
If you would like to donate items but do not plan on attending the Annual Meeting, you can leave your items on the round table in the foyer of the fellowship hall, and we will make sure they get delivered.
---

Jesus showed us how to love, serve, and share. He never left people the same. That's our calling, too…to love our neighbors…in Georgia. Good works require hard work— from all of us—but there's nothing like watching eyes widen, hearts open, and lives change in our communities.
The September Mission Georgia offering emphasis represents the collaborative efforts of Georgia Baptists to love our neighbors and serve the vulnerable. Your gifts allow us to help our churches grow in compassion for their neighbors and to share the gospel while meeting needs throughout our great state.
---
Giving as of September 12, 2023
Budget for 2023 . . . . . . . .  $348,707.00
Tithes Needed to Date . . . . $247,413.66
Received to Date . . . . . . . . $170,629.22
Needed for weekly budget . . .  $6,705.91
Tithes Received this week . . . . $2,635.00
MID-WEEK DEVOTION
Don't forget to check out Brother David's Mid-Week Devotion in the book of Psalms. They are uploaded each Wednesday on the sermon page.
From Our Family and Music Minister
A recent study in a medical journal stated that it could take 18 to 254 days for a person to form a new habit and an average of 66 days for a new behavior to become automatic. The study agrees that the statistics can be inconclusive because it truly is based on the habit and how much time you spend working on it. I'm sure this is something with which we can agree. I know I am not the only one with a long list of failed New Year's resolutions. In my last article, I talked about having Christ-centered habits, with my first topic on being slow to anger. This week, I want to dive into what it means to be a peacemaker. And yes, slow to anger and peacemaker can be very similar, but we are trying to form new habits.
I have always considered myself a peacemaker. I usually avoid conflict and try, not always successfully, just to let things go when they bother me. However, when I listened to a devotional by Derwin Gray, he brought out something I had never considered. He said, "We can often confuse peacekeeping with peacemaking. Peacekeeping is where someone avoids conflict at all costs, keeping the problem out of sight and out of mind. Peacemaking is entering into a conflict, accepting responsibility for wrongs, seeking and giving forgiveness, and rebuilding broken relationships." If I had lost that glass slipper running away from a ball, it definitely would have fit. I had always thought avoiding is the best way to keep the peace, but let's see what scripture says.
In Matthew 18:15, Jesus tells us that if we have a brother who has sinned against us, we are to go and tell him his fault. Of course, if we feel we are in the right, we can show up with a chip on our shoulder. This is not at all what Jesus meant. He wants us to approach a brother with love, compassion, and openness to resolve the conflict. When we approach someone who has hurt us, it can be tempting to try and make them feel our pain. This can lead us to talk to them with insults, ready to argue, or making them feel hurt for what they have done. Galatians 6:1 says we should "restore him in a spirit of gentleness."
Another essential point that is brought out in Matthew 18:15 is that we are to approach our brother "between you and him alone." We are to go to him alone. We are not to make it a matter of gossip and try to get as much support as we can for our side. Christ wants peace between brothers and sisters in Christ and peace in the church. It is so important to Him that we see in Matthew 5 where Jesus tells us that even if we are offering a gift to Him, He wants us to stop immediately and go and reconcile with our brother, then we are to come back and offer our gift.
We also have to remember that not only will people hurt us, we will also hurt others. We must be aware of our actions and never make someone feel less of a person or hurt by our actions or the things we say. Our desire should be to show the love to others that Christ offers us. It is easy when we are approached to try and be dismissive or justify our bad behavior. But we must be humble and do everything we can to accept the responsibility and genuinely show them we are sorry.
As peacemakers, we should strive to create unity in our friendships, workplaces, families, and churches. Developing and living out Christ-centered habits bring honor to God and help bring others close to him. As you spend time praying, make sure you pray for those you feel have hurt you while also praying for those you may have hurt. Jesus said, "No city or house divided against itself will stand." As Christians, we are exponentially more effective for the kingdom of God when we work in unity than when we are divided.

Sunday, September 17
Deacon of the Week: Allen Whitehead
Deacon Greeters
Front Door: Allen Whitehead
Organ Greeter: W. Greg Brown
Piano Greeter: David Flake
Sound: Daniel West
Video: Julie West
Nursery Workers
Sami Mastrario & Eilene Perry
Sunday, September 24
Deacon of the Week: Carl Hobbs
Deacon Greeters
Front Door: Carl Hobbs
Organ Greeter: Tom LaRocca
Piano Greeter: Dwane Lewis
Sound: Daniel West
Video: Julie West
Nursery Workers
Rachel Flake & Dianne Huff