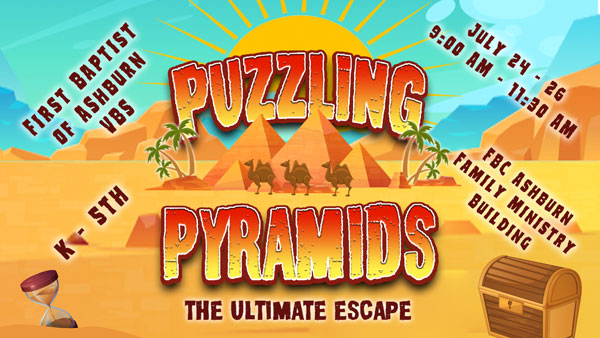 Help us get the word out!!!!!
Click Here for more information.
Clean UP Day
Help us as we get ready for Vacation Bible School. We will have a clean-up day in the Family Ministry Building on Saturday, July 8th, at 9:00 AM. Projects that need to be done: Move the old school desk to the storage building, whip down walls and baseboards, wipe off windows, wipe down tables, organize the kitchen, and do any other general cleanings to make the building look more inviting.
Budget for 2023 . . . . . . . . $348,707.00
Tithes Needed to Date . . . . $160,942.74
Received to Date . . . . . . . . $114,801.03
Needed for weekly budget . . . $6,705.91
Tithes Received this week . . . . $2,139.80
MID-WEEK DEVOTION
We will not have a Mid-week devotion this week. However, we always have past devotions and sermons on our website. Click the link below to view past messages.
From Our Pastor
What makes a Godly man? That is such an appropriate question to ask on Father's Day. It is even more appropriate as we see Satan's attack on men and masculinity as part of his war against God.
We find some important answers as we look at Joseph, our Lord's earthly adopted father. The man God chose for such an important task would obviously be an example of a Godly man. We can look at Joseph as a role model.
What qualities did Joseph possess? First, Joseph is described as righteous (Matthew 1:19). This means that Joseph was right with God. Though Joseph was a sinner (like all of us), he was made right with God because he trusted that God would send a redeemer. Joseph was made right ("justified") by his faith.
Next, Joseph's righteousness before God led him to seek to live righteously in his dealings with men. Joseph had been righteous in his relationship with Mary before she came to be with child. Verses 18-19 show Joseph trying to be righteous in handling a situation that had to be confusing and heartbreaking. It is clear that Joseph was trying to be right about Mary and toward Mary.
Joseph was also sensitive to God's leading. God did not have to wrestle with Joseph to get his attention. Even though Joseph thought he understood the problem and what needed to be done, he was open to God. Joseph wasn't like a stubborn horse or mule (Psalm 32:8-9).
Last, Joseph was obedient. Verse 24 says Joseph did as the angel commanded him. What a simple but powerful statement! If a man will simply do what God commands him, he will be wonderfully used by God.
What a clear example! May we men strive to be more like Joseph. May all of us seek to raise a generation of Josephs.

Sunday, June 18
Deacon of the Week: W. Greg Brown
Deacon Greeters
Front Door: W. Greg Brown
Organ Greeter: David Flake
Piano Greeter: Carl Hobbs
Sound: Daniel West
Video: Julie West
Nursery Workers
Pat Rainey & Daisy Lee Speight
Sunday, June 25
Deacon of the Week: Tom LaRocca
Deacon Greeters
Front Door: Tom LaRocca
Organ Greeter: Dwane Lewis
Piano Greeter: Dan Raines
Sound: Daniel West
Video: Julie West
Nursery Workers
Dianne Huff & Eilene Perry