Make plans to join us and bring a neighbor.
---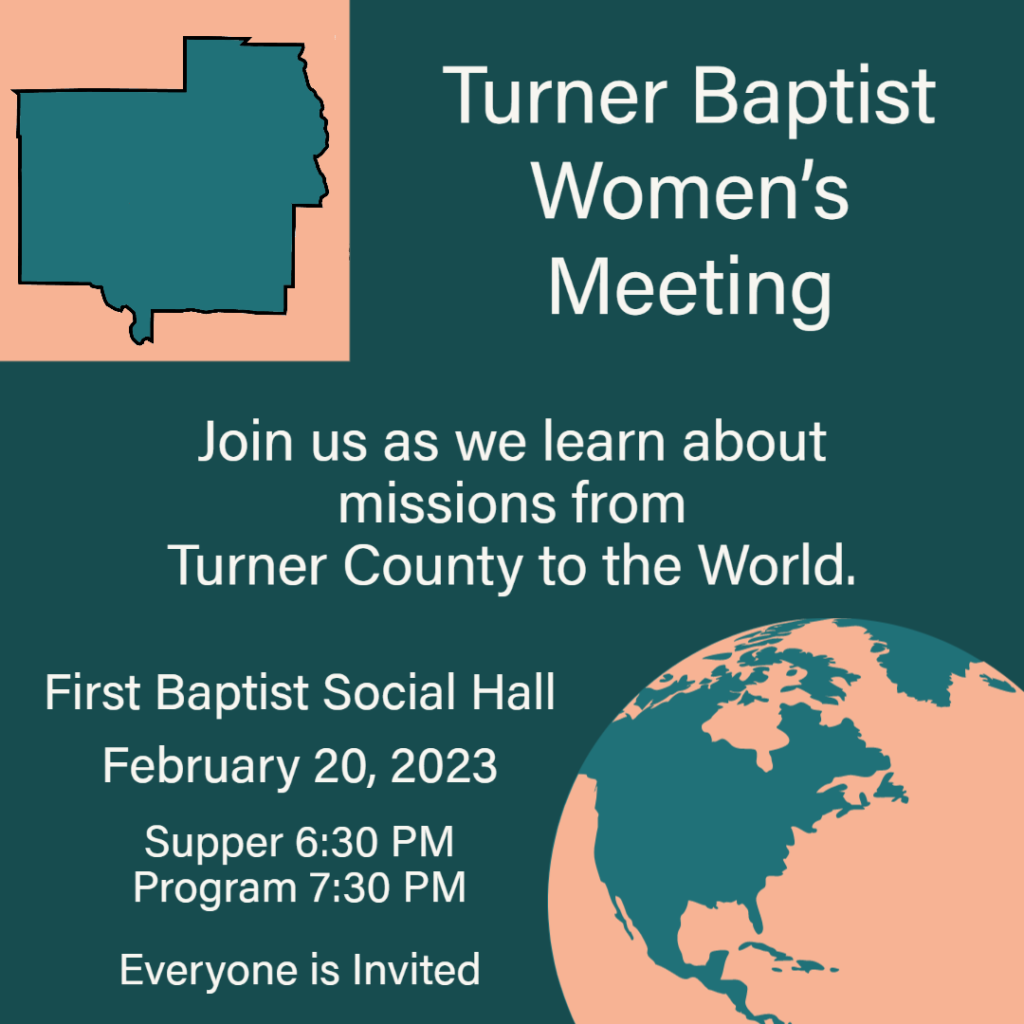 SURPLUS PIANO'S
The church is disposing of two upright pianos. These pianos are free for anyone who can move them on a first-come, first-serve basis. One piano plays ok but needs a good cleaning from mold. The other piano has pads that are starting to deteriorate. They are located in the fellowship hall in room 106. If you have any questions, see Jonathan, Sandra, or Dwayne.
Giving as of February 14, 2023
Budget for 2023 . . . . . . . .  $348,707.00
Tithes Needed to Date . . . . . $46,941.37
Received to Date . . . . . . . . . $31,963.60
Needed for weekly budget . . . $6,705.91
Tithes Received this week . . .  $3,283.20
MID-WEEK DEVOTION
Don't forget to check out Brother David's Mid-Week Devotion in the book of Psalms. They are uploaded each Wednesday on the sermon page.
From Our Family and Music Minister
I'm sure most of you are familiar with school projects. Either you had to do one or you had to help a child do one. Once all the projects were turned in, your fellow students (in my case from multiple grades) would get to see everyone's project. There was always the one project that didn't look right, and you couldn't even tell what it was. The adults would nicely say things like "What great creativity" or "At least you did it on your own." Well, I was that kid. My school projects just flat-out looked sad. Even if you tilted your head sideways and turned down the lights, my work didn't look any better. I believe it is because my vision out-shined my ability to execute. Even though I spent hours and hours on the project, and it flopped, it didn't discourage me from trying again the next time. I was a child and didn't know better. So the very next time a school project would come along, my mind would go in thousand directions of how I would make this project the best in the class.
As adults, it seems like we can quickly get discouraged, especially when it comes to sharing the Gospel, inviting people to church, or helping someone in need. Once we feel like we are unsuccessful or taken advantage of, we quickly become numb to the needs around us and can lose our desire to reach out. We must, however, remember God did not call us to be a witness for Him just when things are going well. Instead, He calls us to reach out for Him even when times are bad.
James wrote, "Count it all joy, my brothers, when you meet trials of various kinds, 3 for you know that the testing of your faith produces steadfastness. 4 And let steadfastness have its full effect, that you may be perfect and complete, lacking in nothing." God wants us to become mature Christians, and He will use the disappointments and challenging times in our lives to accomplish that. Therefore, we must remain faithful to the call of Christ when we get discouraged and seek to see how God is growing our character or our faith through the trial.
Another verse that can offer encouragement is found in Matthew 25. "And the King will answer them, Truly, I say to you, as you did it to one of the least of these my brothers, you did it to me." Just because we don't get the response we want or believe we deserve, we know we are doing what Christ desires. Jesus wants us to treat everyone we encounter like we are facing Him. Would we genuinely deny Christ Himself food, water, or even our time if He stood before us? Christ wants us to treat others the same way. So even if we feel like our time is wasted or our generosity was taken advantage of, we don't know how God will use it.
In Galatians 6:9, we read, "And let us not grow weary of doing good, for in due season we will reap, if we do not give up." We truly know God will reward us for our faithfulness. We may never see the fruits of our faithfulness on earth. And if we don't, we should not be discouraged because we know our true rewards are found in our eternal home. When inviting people to church or reaching someone for the gospel, we must realize we are only a tool God uses. A genuine relationship with God is the only way a person's heart can surely be changed. Always be willing and available for God to use you to accomplish His purpose. He will provide all the abilities and strength you need to do so.

Sunday, February 19
Deacon of the Week: Dan Raines
Deacon Greeters
Front Door: Dan Raines
Organ Greeter: Daniel West
Piano Greeter: Allen Whitehead
Sound: Daniel West
Video: Julie West
Nursery Workers
Sandra Ellis & Rachel Flake
Sunday, February 26
Deacon of the Week: W. Greg Brown
Deacon Greeters
Front Door: W. Greg Brown
Organ Greeter: David Flake
Piano Greeter: Carl Hobbs
Sound: Daniel West
Video: Julie West
Nursery Workers
Charnelle Reinhardt & June Whiddon