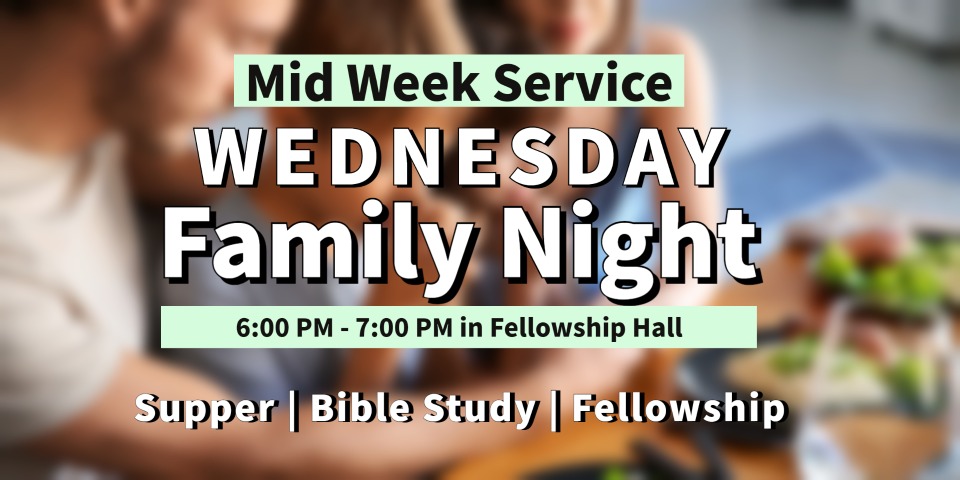 Join us Tonight
Operation Christmas Child Packing Night
We will meet in the Family Ministry Building tonight to pack Operation Christmas Child boxes. We have plenty of items to pack, or feel free to bring items of your own to pack. The hostess committee will provide a sack supper for us before we start.
Relay Center Workers Needed
We need workers to help man the Operation Christmas Child Relay center this year. If you would like to help with this wonderful ministry, please get in touch with Jonathan.
Hours we are open:
Mon, Nov. 14: 5:00 PM – 7:00 PM
Tue, Nov. 15: 11:00 AM – 1:00 PM
Wed, Nov. 16: 5:00 PM – 7:00 PM
Thu, Nov. 17: 11:00 AM – 1:00 PM
Fri, Nov. 18: 4:00 PM – 6:00 PM
Sat, Nov. 19: 11:00 AM – 1:00 PM
Sun, Nov. 20: 3:00 PM – 5:00 PM
Mon, Nov. 21: 10:00 AM – 12:00 PM
---
Harvest Banquet | November 13, 2022
Each year, during our Harvest Banquet, we take up a special offering as an expression of thanks for God's boundless goodness throughout the year. This offering is a special gift above and beyond our regular giving and an excellent opportunity to see God work through the generosity of His people.
Make plans to join us for a wonderful lunch
following the morning worship service.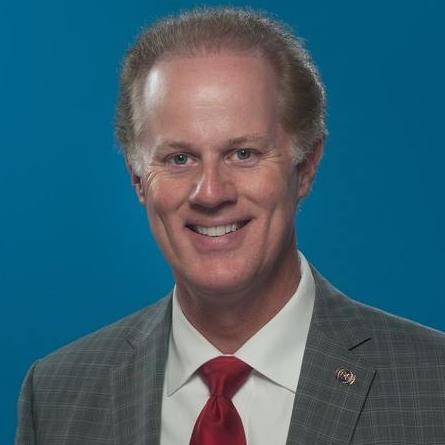 Guest Speaker John Page grew up in Madison, Florida, and received the call to preach while he was still a teenager. He graduated from Valdosta State University and Southwestern Baptist Theological Seminary. John has served and pastored churches in Georgia, Florida, North Carolina, and Texas. He continues to serve the Lord in addition to operating Page Insurance and Financial Services. John and his wife, Cindy, have 4 sons and live in Hahira.
---
Thank You
We want to thank everyone who was involved in and attended the wedding shower this past Sunday. The love and support shown by our church family are beyond what is deserved. We truly appreciate how everyone has helped make this special time even more joyous. We will never forget your generosity and kindness.
Jonathan and Saskia
Move Your Clocks Back
Don't forget, next Saturday, November 5, set your clock back an hour before you go to sleep. That means you have no excuse to miss Sunday School with an extra
hour of sleep.
Budget for 2022 . . . . . . . . $322,471.00
Tithes Needed to Date . . . . $272,857.58
Received to Date . . . . . . . . $241,149.12
Needed for weekly budget . . . $6,201.37
Tithes Received this week . . . $2,678.00
MID-WEEK DEVOTION
Don't forget to check out Brother David's Mid-Week Devotion in the book of Psalms. They are uploaded each Wednesday on the sermon page.
From Our Pastor
How easy it is to become discouraged and defeated! The condition of this world is disturbing. The deliberate destruction of our nation is heartbreaking. Life brings challenges and disappointments. Times of adversity and difficulty can wear us down.
But we don't have to live in defeat. In fact, we can live in victory! Romans 8:37 says, "But in all these things we overwhelmingly conquer through Him who loved us."
How can we live in victory through all the burdens, worries and stresses in life? As we read Romans 8:18-39, we find reasons for living in victory. These reasons lead directly to actions we need to take to walk in victory.
First, we need to remember God's eternal plan. Verse 18 says, "For I consider that the sufferings of this present time are not worthy to be compared with the glory that is to be revealed to us." When we think of God's eternal plans for us, the difficulties of the present fade away. Like a winning marathon runner, the pain and strain of the contest are quickly forgiven. Believer, think of what is awaiting you! That ought to lift your spirits!
But we don't have to look that far ahead. We can watch God as He works in situations in which we find ourselves. Verse 28 says, "And we know that God causes all things to work together for good to those who love God, to those who are called according to His purpose." We can face every situation with confidence because we know that God will work for our good.
God's work within us is another reason for victory. God uses every circumstance to grow, mature, strengthen and develop us. Verse 29 says, "For those whom He foreknew, He also predestined to become conformed to the image of His Son, so that He would be the firstborn among many brethren." He uses our every circumstance (even the worst ones!) to make us to be the person He has always wanted us to be.
Last, we have the ministry of the Holy Spirit. Paul had already mentioned that the Spirit empowers us for living the Christian life (v. 11). In verses 26-27, Paul tells us that the Spirit is always interceding for us. Sometimes we face situations in which we don't even know how to pray. The Spirit knows how to pray for us and is always praying for us. His prayer ministry ought to give us confidence in every situation.
No wonder the Holy Spirit inspired Paul to write that we are overwhelming conquerors in God! We don't have to live in defeat. God has already given us the victory.

Sunday, November 6
Deacon of the Week: W. Greg Brown
Deacon Greeters
Front Door: W. Greg Brown
Organ Greeter: David Flake
Piano Greeter: Carl Hobbs
Sound: Chris McCard
Video: Saskia Van Son
Nursery Workers
Sami Mastrario & Eliene Perry
Sunday, November 13
Deacon of the Week: Tom LaRocca
Deacon Greeters
Front Door: Tom LaRocca
Organ Greeter: Dwane Lewis
Piano Greeter: Dan Raines
Sound: Carl Hobbs
Video: Sue Mastrario
Nursery Workers
Sandra Ellis & Rachel Flake