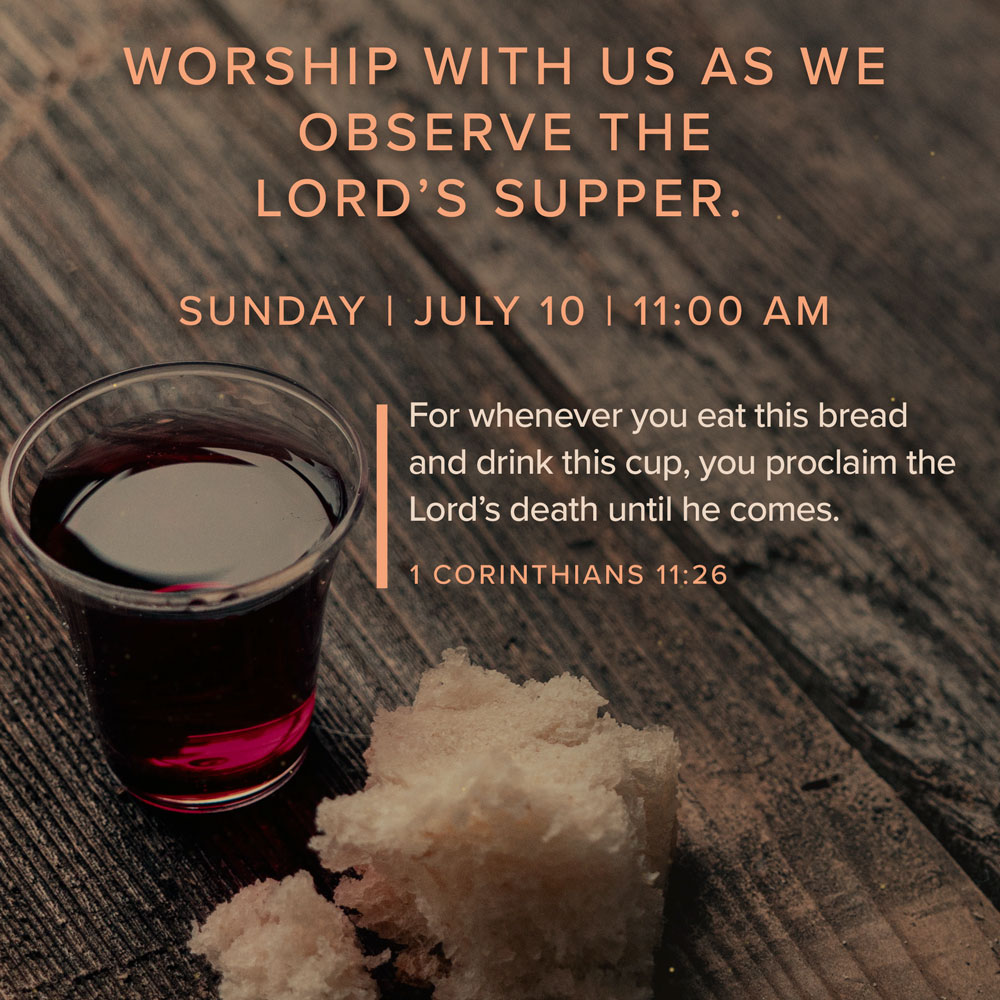 Church Council
Church Council will be meeting in the church library on Sunday, July 10, at 4:30 PM.
Budget for 2022 . . . . . . . . $322,471.00
Tithes Needed to Date . . . . $167,436.99
Received to Date . . . . . . . . $145,166.94
Needed for weekly budget . . . $6,201.37
Tithes Received this week . . $14,388.22
HELP US START COLLECTING NOW
To prepare for Operation Christmas Child, we are going to start gathering items throughout the summer through November This will help us focus each month on specific items and keep us from collecting everything at once. A box will be located in the front of the sanctuary and outside Nikki's office.
JUNE AND JULY ITEMS
Washcloths, Flip-flops, Ball caps for boys, Socks
MID-WEEK DEVOTION
Don't forget to check out Brother David's Mid-Week Devotion in the book of Psalms. They are uploaded each Wednesday on the sermon page.
From our Family and Music Minister
Everyone was excited to be back in the sanctuary this past Sunday. Even though it has been expressed several times, I am very thankful for the hard work everyone has put into repairing the sanctuary. As we all settled back into our regular seats (as long as someone else didn't get it) I am sure somewhat of a comfortable feeling came over some of you. You get the same feeling after you have been away from home for several days and get back home and sit in your comfortable chair.
I had that same feeling Sunday, but it was for a different reason. Unlike most of you, I had to sit somewhere different, but where I sat is where I sat my whole childhood with my grandmother right behind me. (At least I didn't have to worry about getting pinched on the back of the arm if I started moving around too much.) Sitting there, I couldn't help thinking about how my grandmother sat there Sunday after Sunday with her friends and how she played such an essential role as a Christian example in my life.
The Bible is full of examples of mentoring. Moses mentored Joshua, Paul mentored Timothy, and Elijah mentored Elisha. As Christians, not only are we to grow in our faith daily by studying and praying to God, but we are to take time to mentor and teach others, even if it's just by our attitude or how we treat others.
"What you have heard from me in the presence of many witnesses entrust to faithful men, who will be able to teach others also." 2 Timothy 2:2
"Iron sharpens iron, and one man sharpens another." Proverbs 27:17
"Train up a child in the way he should go; even when he is old he will not depart from it." Proverbs 22:6
"Go therefore and make disciples of all nations, baptizing them in the name of the Father and of the Son and of the Holy Spirit, teaching them to observe all that I have commanded you. And behold, I am with you always, to the end of the age." Matthew 28:19-20
There are a few things I would like you to think about as we go back into a remodeled sanctuary that was worn out from ministry.
Are you growing daily in your walk with Christ?
Are you leading others to Christ or away from Christ?
When our younger generation looks back in 20 years, will they remember you as a mentor and example of Christ?
Are you wearing things out for Christ?
We tend to wear things out we love to use. It may be our favorite spot on the couch, our favorite glass for drinking, or even our favorite book to read. God didn't give us this building for us to just be comfortable in worship; He gave us this building to reach the lost and to learn how to be an example to the world around us.

Sunday, July 10
Deacon of the Week: Carl Hobbs
Deacon Greeters
Front Door: Carl Hobbs
Organ Greeter: Allen Whitehead
Piano Greeter: W. Greg Brown
Sound: Carl Hobbs
Video: Sue Mastrario
Nursery Workers
Sue Mastrario & Jane Smith
Sunday, July 17
Deacon of the Week: Daniel West
Deacon Greeters
Front Door: Daniel West
Organ Greeter: Dan Raines
Piano Greeter: Allen Whitehead
Sound: Daniel West
Video: Julie West
Nursery Worker
Pat Rainey & Daisy Lee Speight