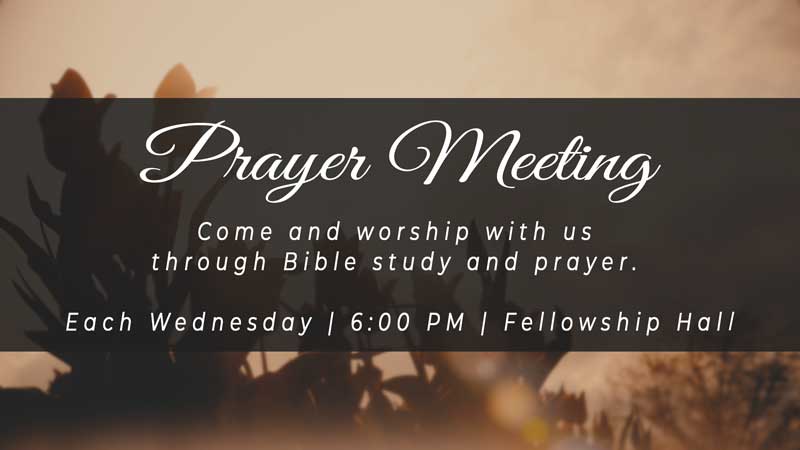 MID-WEEK DEVOTION
Don't forget to check out Brother David's Mid-Week Devotion on the book of Psalms. They are uploaded each Wednesday on the sermon page.
Budget for 2022 . . . . . . . . $322,471.00
Tithes Needed to Date . . . . . $18,604.11
Received to Date . . . . . . . . . $13,475.70
Needed for weekly budget . . . $6,201.37
Tithes Received this week . . . $3,147.00
Join us each week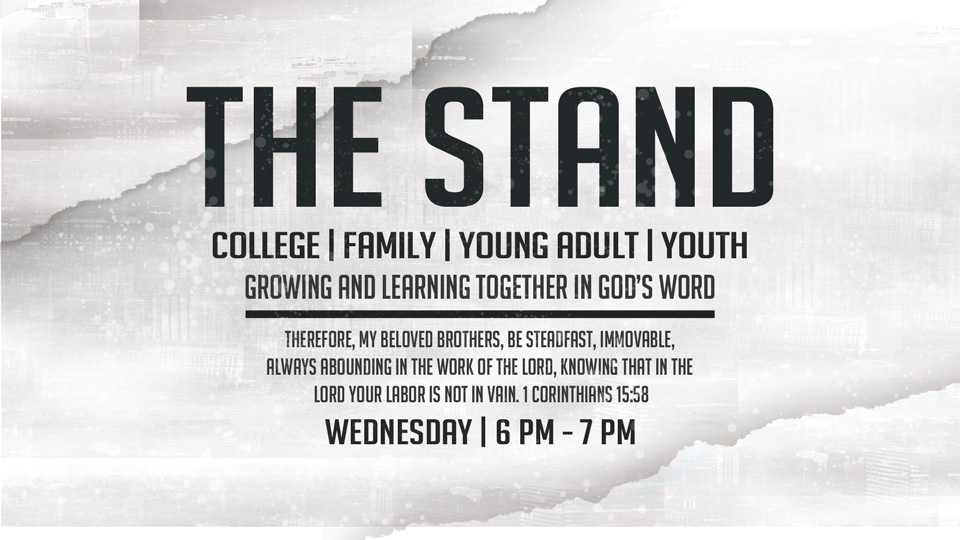 From Our Family Minister
Last week, Southern Baptist Churches recognized the Sanctity of Human Life Sunday. This reminded me of a David Platt Bible study with our youth several years ago. In the study, David Platt asked, "Is the unborn child a person?" To some of you, that may seem like a pointless question; however, if it is so easy to answer, why is there so much debate about the acceptance of abortion? Of course, as Christians, we would never say murder is okay. However, if we say that an unborn child is a person, we should oppose abortion as Christians. I use the word should in the previous sentence since, in a recent poll, 65% of abortions done in the United States were carried out by women who considered themselves to be Christian. I don't make that statement to judge their relationship with God – only He can do that; I shared the statics to make you aware of how this is a problem among believers and non-believers alike.
Let's briefly go back to the beginning. In Genesis, we read that God made the heavens and the earth and created both man and woman. Unfortunately, sin entered the world and corrupted our relationship with Him. However, through His love and grace, we see how He tries to restore fellowship with His creation and ultimately sends a Redeemer for our sins. God the Father loves us so much that He never stops caring for us or trying to restore our relationship with Him. This alone should show the importance of humans. But what does the Bible say about the unborn fetus?
For You formed my inward parts; You wove me in my mother's womb. I will give thanks to You, for I am fearfully and wonderfully made; Wonderful are Your works, And my soul knows it very well. My  frame was not hidden from You, When I was made in secret, And skillfully wrought in the depths of the earth; Your eyes have seen my unformed substance; And in Your book were all written the days that were ordained for me, When as yet there was not one of them.   
Psalms 139:13-16
In this passage, we see not only how God relates to the child in the womb but also that He is involved in the baby's life from the moment of conception and even before. In the book of Luke, we see a baby leaping with joy in the womb. Also, God told Jeremiah, "Before I formed you in the womb, I knew you; before you were born I sanctified you" (Jeremiah 1:5). Psalms states, "From my mother womb, You have been my God" (Psalm 22:9-10). Without a doubt, we can see that God the Father considers the unborn fetus His creation.
According to David Platt's book Counter Culture, 42 million abortions occur every year. That means, at a minimum, 115,000 human lives are lost daily. Unfortunately, most of our culture does not see this as a problem. They see it as a choice. As Christians, we should pray for those who feel like there is no other alternative and support those who may have suffered through it. John MacArthur and the church he pastors released the following statement, and I think it summarizes what our obligations are as Christians when dealing with this issue:
"Grace Community Church believes that Christians should vigorously employ all legislative and legal means to end abortion. This includes our constitutional rights of speech, press, petition, and assembly. Yet even in the exercise of our legal rights, we must be careful to demonstrate the love of Jesus Christ not only for the unborn but also for those who oppose us— seeing them not as the enemy, but as the mission field."  

Sunday, January 23
Deacon of the Week: David Flake
Deacon Greeters
Front Door: David Flake
Organ Greeter: Dwane Lewis
Piano Greeter:  Dan Raines
Sound: Daniel West
Video: Julie West
Nursery Workers
Eilene Perry & Barbara Anne Perry
Sunday, January 30
Deacon of the Week: Carl Hobbs
Deacon Greeters
Front Door: Carl Hobbs
Organ Greeter: Shawn McRae
Piano Greeter: W. Greg Brown
Sound: Daniel West
Video: Julie West
Nursery Worker
Sandra Ellis & Rachel Flake