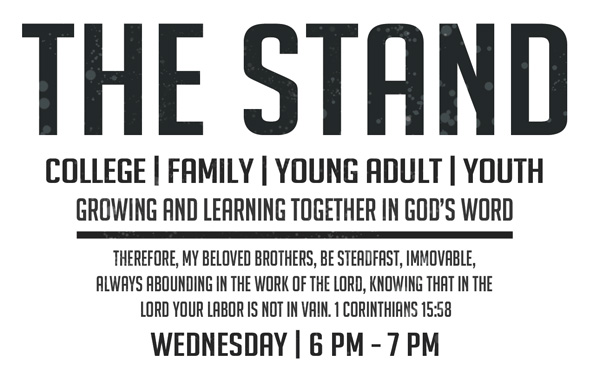 We meet in The Family Building in front of the Courthouse
CHURCH FLOWER CALENDAR
If you would like to place flowers in the sanctuary in memory or in honor of someone, please call the church office, so Nikki can get them on the calendar.  Please call early to get the date you want.
Budget for 2022 . . . . . . . . $322,471.00
Tithes Needed to Date . . . . . . $6,201.37
Received to Date . . . . . . . . . . $5,819.00
Needed for weekly budget . . . $6,201.37
Tithes Received this week . . . . $5,819.00
CHURCH DIRECTORY
If your name and information are not in the church directory or your information needs updating, please give Nikki a call at the church office. You can also email her at nikkibrewer@fbcashburn.com.  We do not update the church directory from the Email list and texting system used to send messages out from the church.
MID-WEEK DEVOTION
Don't forget to check out Brother David's Mid-Week Devotion on the book of Psalms. They are uploaded each Wednesday on the sermon page.
From Our Family And Music Minster
From roughly sixth grade on, my responsibility was to clean the house while my parents were at work. Of course, my dad and I would do it together if he was off, but generally, the workload fell to me. So, as my mother and sister would head off to open up her clothing store, I would get started. I would usually do good for about thirty minutes; but, then, for some reason, I would get distracted by something else. And I would procrastinate so much that all of a sudden, I would have to rush to get the house finished before my dad got home. And I, for some reason, would even procrastinate more when I knew he had a funeral or something else that would make him come home later.
When my dad left, I knew what I had to do and when it had to be finished. As I talked about Sunday, when Jesus ascended into Heaven, He left specific instructions on what we had to do: we are to spread the news about our Savior. Even though He didn't specifically say on that day to study my scriptures, join together in corporate worship, and pray to Me daily, we know from studying the inspired Word of God that we must do those things to be a strong witness for Christ. My dad didn't specifically tell me to clean the toilets and take out the trash, but I knew those things were required when I cleaned the house.
As this new year begins, don't procrastinate. Think of all the things you have put off, especially when it comes to fulfilling the task that Jesus left for us. For example, you may have been putting off inviting someone to church or reaching out to a friend who may be lost because you feel uncomfortable. Or maybe you need to commit to praying more and studying God's Word. Only you truly know what you need to do to grow as a Christian this new year and live as Christ desires.
When I was cleaning the house, I knew when my dad would be home. So I knew when I had to have all my chores done. However, we read in Matthew 24:36, "But concerning that day and hour no one knows, not even the angels of heaven, nor the Son, but the Father only." Unlike what I did many times, we can't procrastinate because we don't know when the Father might return. We should live as if our Lord would return tomorrow, and our loved ones need to know of His saving power.
We should approach this new year with a desire to grow as Christians. I wouldn't say I liked cleaning the house, but I loved all the benefits and joy of a clean house. We may not always feel like sharing His Word or even be in the mood to grow our relationship. But we can trust God that the joy and benefits we receive from it will far outweigh the task itself.

Sunday, January 9
Deacon of the Week: Daniel West
Deacon Greeters
Front Door: Daniel West
Organ Greeter: W. Greg Brown
Piano Greeter: Allen Whitehead
Sound: Carl Hobbs
Video: Sue Mastrario
Nursery Workers
Shelley McRae & Dianne Huff
Sunday, January 16
Deacon of the Week: W. Greg Brown
Deacon Greeters
Front Door: W. Greg Brown
Organ Greeter: Dan Raines
Piano Greeter: Carl Hobbs
Sound: Daniel West
Video: Julie West
Nursery Worker
Suzi Mathis & Barbara Anne Perry