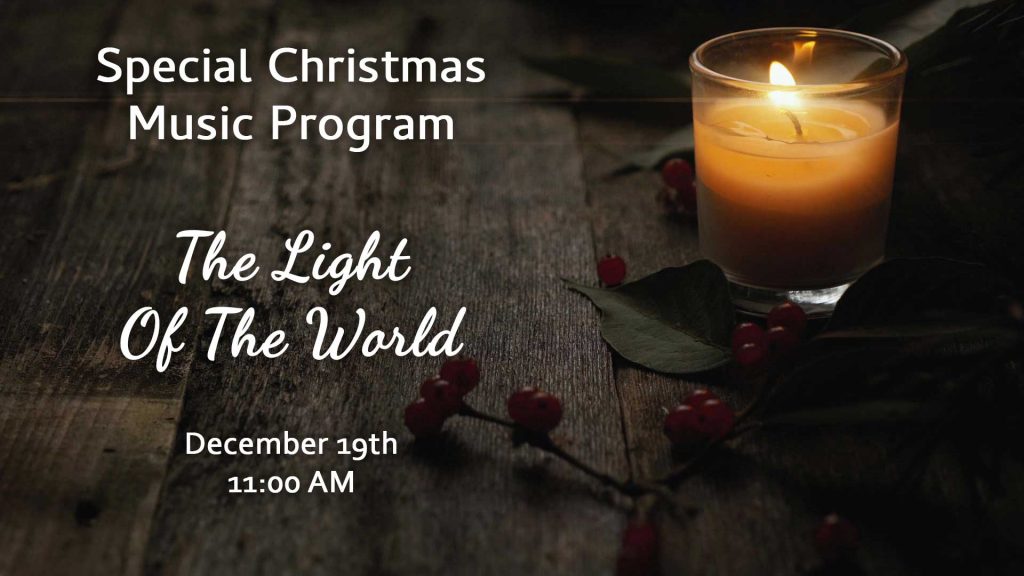 Attention Sunday School Teachers
We want to get pictures of all our Sunday School teachers to promote Sunday School. So please come to the prayer garden between 9:30 AM and 10:00 AM this Sunday, December 19th, to have your picture made. If the weather does not cooperate, we will be in the library.  If you have any questions or won't be available, please contact Jonathan or Sami Mastrario.  
MID-WEEK DEVOTION
Don't forget to check out Brother David's Mid-Week Devotion on the book of Psalms. They are uploaded each Wednesday on the sermon page.
LOTTIE MOON CHRISTMAS OFFERING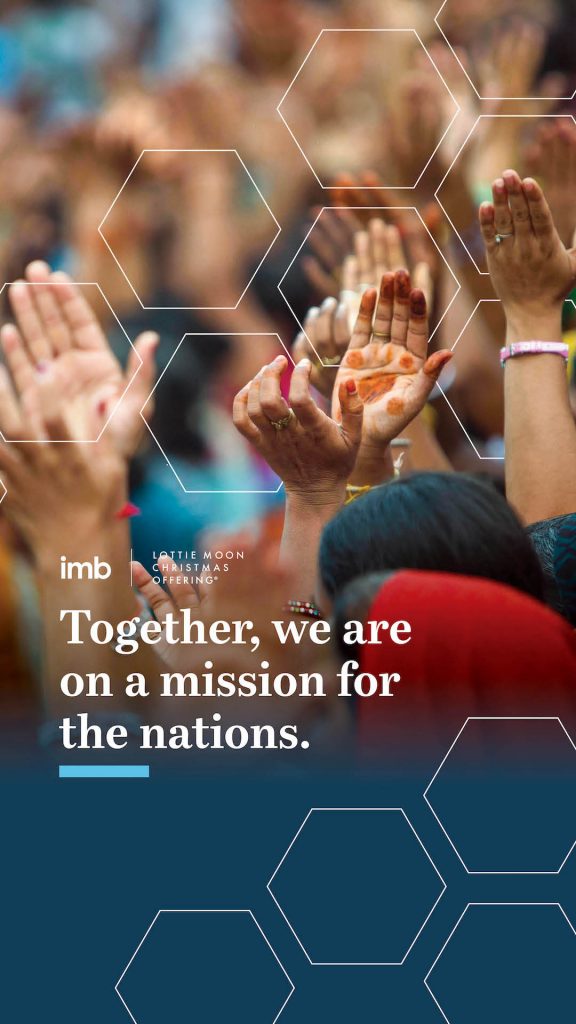 Since 1888, the Lottie Moon Christmas Offering for international missions has supported Southern Baptist missionaries as they share the gospel around the world. The offering represents 59 percent of the International Mission Board's total annual support. Every penny you give to the offering goes directly to support missionaries, including salaries, medical care, housing, transportation, and children's education.
CHURCH GOAL FOR LOTTIE MOON CHRISTMAS OFFERING: $3000.00
RECIEVED SO FAR: $1250.00
---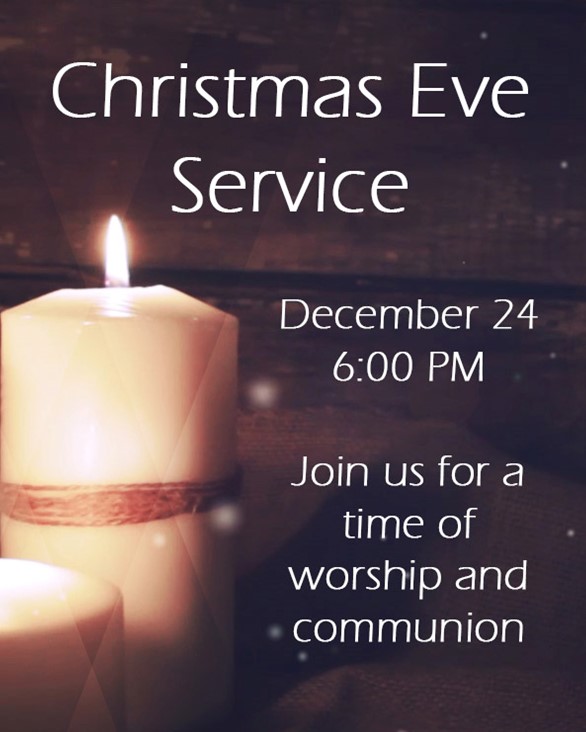 Giving as of December 14, 2021
Budget for 2021 . . . . . . . . $320,880.00
Tithes Needed to Date . . . . $308,534.43
Received to Date . . . . . . . . $240,825.40
Needed for weekly budget . . . $6,170.77
Tithes Received this week . . . $4,620.70
From Our Pastor
Wow! Christmas is only a few short days away. I'm sure that we are all scurrying about trying to get everything done. We want everything to be "just right" for Christmas.
But, what about the wrong way to celebrate Christmas? When we study the Scriptures, we usually look for lessons on how to celebrate Christ's birth. But the Scriptures also give us negative examples. It is important that we learn from these so that we will not be like them.
The chief priests and scribes mentioned in Matthew 2:1-6 are examples we should not follow. Although they were knowledgeable, respected and probably very moral, they are examples that should not be followed. We should look at them very carefully to see their failures and then guard our lives from following their path.
What were their failures? First, they were satisfied with a head knowledge of God. When Herod asked where the Messiah was to be born, they immediately knew the answer from Micah 5:2. They didn't have to research and consult experts for the answer. They knew the answer. But they made no effort to travel the five and a half miles to actually see the Christ. They were satisfied with a head knowledge of the facts.
How we must guard ourselves from committing the same sin! We must not have a mere head knowledge of salvation and not truly be saved. We must not have a mere head knowledge of the commands and principals of the Scriptures and never apply them. The chief priests and scribes show us the danger of mere head knowledge.
Similarly, the chief priests and scribes show us the danger of being merely religious. It wasn't that they were not religious enough. The problem is that they were only religious. There was not real heart devotions to God.
These men were the caretakers of the temple and the leaders of temple worship. However, a study of the temple (copied from the tabernacle) and its worship shows that all of it illustrated the coming Christ. Yet, these leaders weren't interested in the fulfillment of the picture (Christ Himself). They were satisfied with the form.
May that not be said of us! May we never be satisfied with mere religion. We must hunger for and pursue knowing God Himself.
Last, these men were more interested in man's approval rather than God's. They had a very prominent role before men and did not want to lose it. John 12:41-43 makes it clear this is why later rulers would not openly follow Him.
It's great when we have the appreciation and approval of others. We all enjoy that. However, we must never compromise pleasing the Lord to gain or keep man's approval. Our desire must be to please the Lord.
We have so many good examples to follow in celebrating our Lord's birth. Unfortunately, we also have negative examples whose path we should not follow. May we not be like the chief priests and scribes. May we love, adore, and serve the Christ of Christmas.

Sunday, December 19
Deacon of the Week: Allen Whitehead
Deacon Greeters
Front Door: Allen Whitehead
Organ Greeter: Tony McCard
Piano Greeter: Daniel West
Sound: Daniel West
Video: Julie West
Nursery Workers
Elizabeth See & Peggy Black
Sunday, December 26
Deacon of the Week: Dan Raines
Deacon Greeters
Front Door: Dan Raines
Organ Greeter: Carl Hobbs
Piano Greeter: Dwane Lewis
Sound: Daniel West
Video: Julie West
Nursery Worker
Sue Mastrario & Jane Smith