Turner Baptist Annual Fall Meeting
At Sycamore Baptist Church
5:30 Business Meeting
6:20 Supper
7:15 Evening Worship
Guest Speaker
Mike Griffin
Public Affairs Representative
Georgia Baptist Mission Board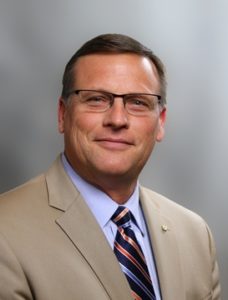 ---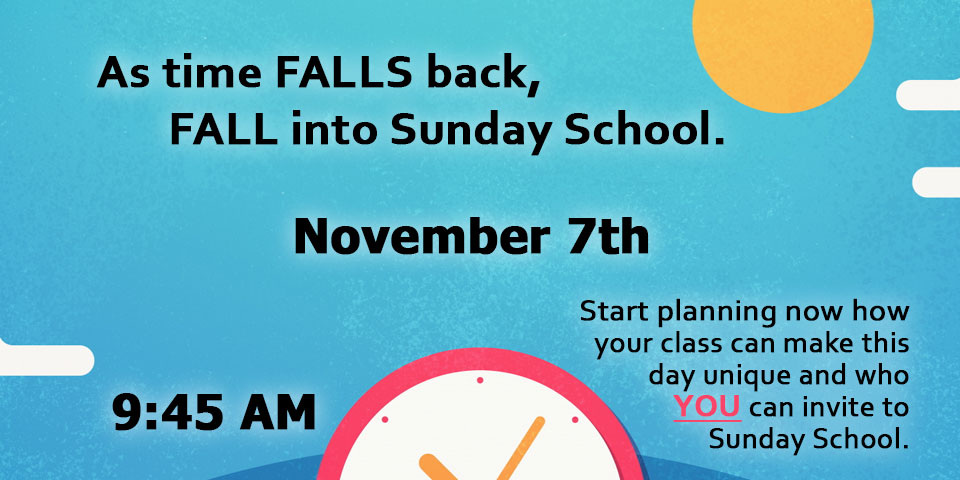 OUTREACH BAGS FOR HALLOWEEN
The church will be passing out goodie bags with our church information, plan of salvation, and candy during the annual Halloween open house in Ashburn. If you or your Sunday school class would like to donate candy or money for supplies, please drop it off in Jonathan's office by Wednesday, October 14.
In the past, over 500 bags were distributed containing the Gospel Message.
TRUCK LOADING FOR GEORGIA BAPTIST CHILDREN'S HOME AT BAXLEY
People in the churches of Turner Baptist Association will be collecting the following items for the Georgia Baptist Children's Home at Baxley:
Paper towels
Napkins
Bleach
Dawn Dishwashing Liquid
Degreaser Spray
Italian Dressing
French Dressing
Little Debbie Cakes
Chips
Hot Sauce
Barbecue Sauce
Cream of Mushroom Soup
Cream of Chicken Soup
A truck will be loaded at Turner Baptist Association Annual Fall Meeting at Sycamore Baptist Church on Sunday, October 10, 2021. Registration will begin at 5 p.m. If you would like to donate items and are not planning on attending the associational meeting you can leave your items in the back of the fellowship hall and Vickie Brown will get them there.
MID-WEEK DEVOTION
Don't forget to check out Brother David's Mid-Week Devotion on the book of Psalms. They are uploaded each Wednesday on the sermon page.
Budget for 2021 . . . . . . . . $320,880.00
Tithes Needed to Date . . . . $246,826.73
Received to Date . . . . . . . . $198,115.61
Needed for weekly budget . . . $6,170.77
Tithes Received this week . . . $5,947.00
State Missions $460.00
From our Pastor
How wonderful is our Father! He enables us to live lives of peaceful, joyful, confidence. When we consider His work in our lives, we are able to quietly rest in Him.
When we read Isaiah 43:1-7, we are reminded of what God has done, is doing and will do in our lives. Pondering these works leads us to trust and praise our Father.
We first see that He has created us (v. 1a). While we might rush through pondering this work, it is crucial to our thinking. God is the perfect designer, engineer, and architect. He makes things exactly as He wants them to be in order to fulfill the role, He has for them. The same God who made every part of this creation also made us. He has a beautiful plan and purpose for us.
He is also our Redeemer (v. 1b). Our Father sent His only begotten Son to be the sacrifice for our sin. How great is His love for us! How can we not trust Him with everything?
Verse 1 concludes by reminding us of God's great love for us. Isaiah was inspired to write, "…I have called you by name; you are Mine!" Think of that – God call us His! In all of His creation, we are what He most loves. What a wonderful position we have! What a reason to live in joyful confidence!
God is also with us at all times and in all situations. Verse 2 lists waters, rivers, and fires. God is with us in every situation. He is working in every circumstance. We are never alone. He is with us to guide, strengthen, enable, and even carry us. He is so wonderful and trustworthy.
His plans also enable us to trust Him. In verses 3-7, God speaks of His wonderful plans for Israel. God's plans for the Christian are just as wonderful. His plan for us goes from this minute to eternity future. It is conceived in His perfection and will be fulfilled by His power. We are not living by luck or chance. Our Father has plans for us that come from His perfect goodness.
Our Father is so wonderful. Everything He does for us is amazing. What confidence and joy we find in Him!

Sunday, October 10
Deacon of the Week: Tony McCard
Deacon Greeters
Front Door: Tony McCard
Organ Greeter: Tom LaRooca
Piano Greeter: David Mathis
Sound: Carl Hobbs
Video: Sue Mastrario
Nursery Workers
Eilene Perry & Sami Mastrario
Sunday, October 17
Deacon of the Week: Allen Whitehead
Deacon Greeters
Front Door: Allen Whitehead
Organ Greeter: Dwane Lewis
Piano Greeter: Dan Raines
Sound: Daniel West
Video: Julie West
Nursery Worker
Rachel Flake & Sandra Ellis