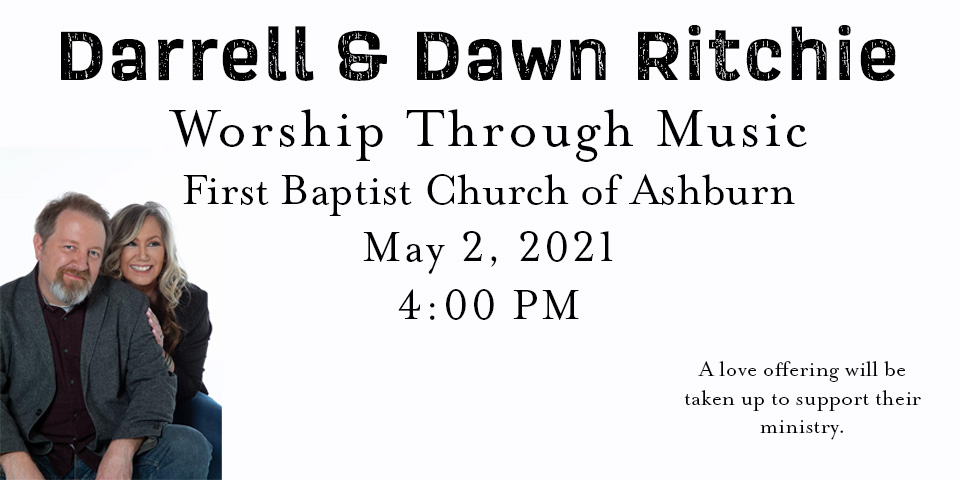 ​Every week the Ritchies set out on their mission to lift up the body of Christ and draw men to Him through testimony, authentic lyrics, and distinctive harmonies. In their unique calling, the duo journey from city-to-city, touching the hearts of people from all walks of life. "Wherever He leads us," says Darrell. Congregations are welcomed to join in faith, singing songs of praise, blended in an eclectic sound reminiscent of Nashville's country-blues scene that they describe as "Gospel Americana" .
OPERATION CHRISTMAS CHILD
Thank you to everyone who donated toothbrushes and supplies last month. As we continue to try to stock up our supplies for OCC, we will be collecting hairbrushes and washcloths for April. A box will be located in the front of the sanctuary and outside Nikki's office.
MID-WEEK DEVOTION
Don't forget to check out Brother David's Mid-Week Devotion on the book of Psalms. They are uploaded each Wednesday on the sermon page.
Giving as of April 21, 2021
Budget for 2021 . . . . . . . .  $320,880.00
Tithes Needed to Date . . . . . $98,732.35
Received to Date . . . . . . . . . $71,114.79
Needed for weekly budget . . . $6,170.77
Tithes Received this week . . .  $4,025.00
ANNIE ARMSTRONG
CHURCH GOAL: $ 1500.00
GIVEN SO FAR: $ 1150.00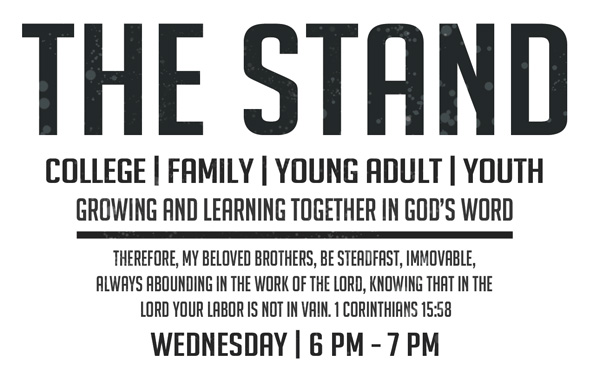 From our Pastor
What a wonderful God we serve! Our heart should overflow with love, thanksgiving and praise for Him. As Asaph wrote in Psalm 81, "Sing for joy to God our strength; shout joyfully to the God of Jacob" (verse 1).
Why is Asaph telling us of God's wonderful salvation? In verses 5-6, he describes God's deliverance of Israel from Egypt in the Exodus. That wonderful deliverance actually illustrates God's greatest deliverance through His Son.
O believer, think about the wonderful salvation God has given to us! He has rescued us from the judgment that we deserve and has made us His children. What a reason to praise Him!
Next, Asaph reminds us of God's plans for us. In Verse 10 he wrote, "I, the Lord, am your God, who brought you up from the land of Egypt; open your mouth wide and I will fill it." God desires to fill our life with His blessing and goodness. What a reason to praise Him! The God who rules and reigns over all desires to fill our heart. What a wonderful God!
Last, Asaph reminds us of God's cleansing grace for His sinning people. In verse 11-12, Asaph recounts Israel's sinning and the Lord's chastening. What does God want in that situation? God wants His people to return so that He can bless them again! God desires to cleanse, forgive and restore His people. Even when God disciplines His people, He does it to return them to His blessing. What a wonderful God! He is truly worthy of our praise.
Asaph was right! "Sing for joy to God our strength; shout joyfully to the God of Jacob."