Wedding
With great joy, Johnny Brown and Lacey Jo Lewis would love for you to join them in celebration of their marriage. With dinner and bonfire to follow.
On November 14, 2020 at 4:00 PM
Wilcox Farm
Abbeville, Georgia
Contact the church office for directions.
MID-WEEK DEVOTION
Don't forget to check out Brother David's Mid-Week Devotion on the book of Psalms. They are uploaded each Wednesday on the sermon page.
MISSION GEORGIA OFFERING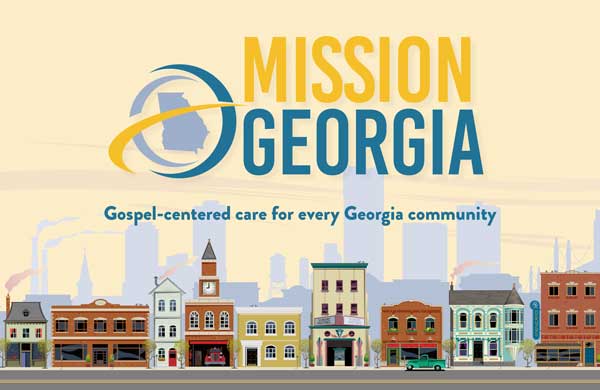 The Mission Georgia Offering Emphasis represents the
collaborative efforts of 3,600 Georgia Baptist churches to
do what Jesus Christ commands His followers to do – love
our neighbors and serve the vulnerable.
THIS YEARS PRAYER FOCUS
Foster Care and Adoption
Human Trafficking
Childhood Literacy
Pre and Post Natal Care
Refugees and Internationals
Our church goal for the GA Mission Offering: $1500.00
Giving as of September 23, 2020
Budget for 2020 . . . . . . . . . . . $326,787.009
Tithes Needed to Date . . . . . . . $226,237.32
Received to Date . . . . . . . . . . . . .$190,070.29
Needed for weekly budget . . . . . . $6,284.37
Tithes Received this week . . . . . . $3,516.87
From Our Pastor
"I want to be like everyone else." How much of our thinking and living is based on that mindset? Our clothes, activities, interests, and hobbies are heavily influenced by what "everyone else" is doing. It is not just young people who rationalize behavior with "but everyone else is doing it" – they just have the guts to say it. One of our greatest fears is to be labeled "different."
It was this mindset that caused Israel to ask Samuel for a king. They openly admitted the reason. In 1 Samuel 8:5b they said, "…Now appoint a king for us to judge us like all the nations." In verses 19b-20a they added, "No, but there shall be a king over us, that we also may be like all the nations… Israel wanted to be like everyone else.
But Israel was not like the other nations. They were chosen by God. They were deeply loved by Him. He had wonderfully delivered them from Egypt to bring them to Himself. God desired to live among them in a way that they could experience Him. He had promised to protect, provide, and bless them. No, they were not like everybody else because no other people had such blessings.
Believer, do you realize those truths apply to us as well? We are chosen and deeply loved by God. He has come to live within us by His Spirit. He wants us to know Him and experience Him. He has promised to protect, lead and bless us. No, we are not like everybody else. By God's wonderful grace, He has set us apart for Himself and wants to overfill our lives with His goodness.
What do we actually get from trying to be like everyone else? Again, Israel's experience is a powerful lesson. While there were a few good kings, none provided more than what God would have given if Israel had been faithful unto Him.
Most of the kings led the nation further from God and His blessings. All the kings added burdens upon the people. These burdens were forced civil service, forced military service, seizure of property and taxes (1 Samuel 8:10-17). God told them that they would regret asking for a king (verse 18). Trying to be like everybody else robs us of the richness of God's fellowship and blessings and provides nothing in return.
Believer, don't try to be like everybody else. You are a chosen and deeply loved child of God. He wants to bless and fill your life more than you can imagine. Trust and follow Him. Don't settle for anything less.