Mission Georgia Offering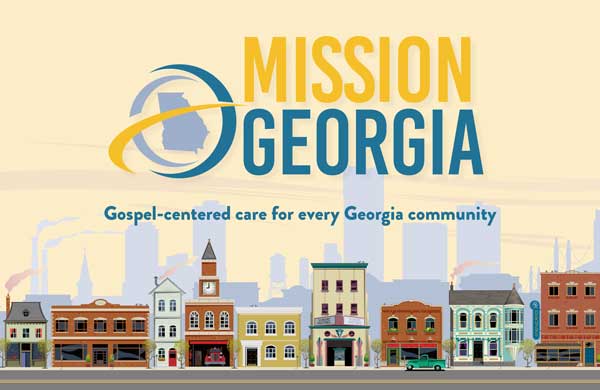 The Mission Georgia Offering Emphasis represents the
collaborative efforts of 3,600 Georgia Baptist churches to
do what Jesus Christ commands His followers to do – love
our neighbors and serve the vulnerable.

This years prayer focus
Foster Care and Adoption
Human Trafficking
Childhood Literacy
Pre and Post Natal Care
Refugees and Internationals
Our church goal for the GA Mission Offering: $1500.00
Giving as of September 16, 2020
Budget for 2020 . . . . . . .  $326,787.00
Tithes Needed to Date .  $219,952.95
Received to Date . . . . . . . $186,553.42
Needed for weekly budget . . $6,284.37
Tithes Received this week . . $2,691.00
MID-WEEK DEVOTION
Don't forget to check out Brother David's Mid-Week Devotion on the book of Psalms. They are uploaded each Wednesday on the sermon page.
From our Family and Music MInister
If you read my article a few weeks ago, I talked about our youth engaging in an adventure course during camp. To make it through the course, they had to stay focused on the obstacles and not how high they were above the ground. After the youth finished the regular adventure course, the company offered for them to do the extreme course at no extra charge.
While waiting for the youth to finish the regular course, I witnessed about half of the people who started the extreme course turn back and give up after the first couple of challenges. Well, when you have a group of competitive boys, they immediately wanted to start the extreme course. I have to admit, even though they were drenched in sweat and completely exhausted, they did a reasonably good job.
Ariel, one of our youth who had a great fear of heights, took a long time on the regular course and only got finished due to the encouragement of Sunny, who was behind him. (Sunny couldn't pass Ariel, so they were in it together.) As Ariel finished, he was proud of himself for conquering the regular course, so he decided to take on the extreme course. Sunny, who was a great friend, agreed to go with him if he wanted to do it. Ariel succeed in the extreme course; it may have taken him twice as long to do it, and he may have wanted to give up, but he continued and was successful because his friend helped him through.
As we go through our lives as Christians, I believe that God puts many people in our paths who we can be that encouragement that they need. Or we can be the person that God is going to work through to bring someone else to Him. However, the task of reaching many people can be daunting. I want you to think of just one person that has a very weak walk with Christ or doesn't have one at all. This person could be a co-worker, family member, or just an occasional acquaintance you meet in the community. I want you to consider that person your "one".
Once you figure out who that one person is, How are you going to encourage and strengthen their walk with Christ?
Continually strengthen and grow in your personal walk with Christ.
Specifically, pray for that person.
Be a living example that they can learn from.
Plan regular times of discipleship.
Teach them the qualities of a mature Christian.
Be an encouragement when they fall.
Not only are you called to be fishers of men, but you also need to teach them to be a fisher of men.
If we, as a community of believers, committed to making a person our "one" for a year, and then encourage them to do the same for someone else, in only a few years, every citizen in Ashburn would have been the "one" for someone else. Just think of the difference that would make in our community. No, not everyone will decide to become a dedicated follower, but we never know how God will use the seed that we plant.
As Ariel would get tired, confused, or discouraged while attempting the extreme course, Sunny was always right behind him to give him words of encouragement, to give him a helping hand, or to sit and rest a minute. Sunny went through every challenge with Ariel, and Ariel was triumphant because Sunny choose him as his "one".