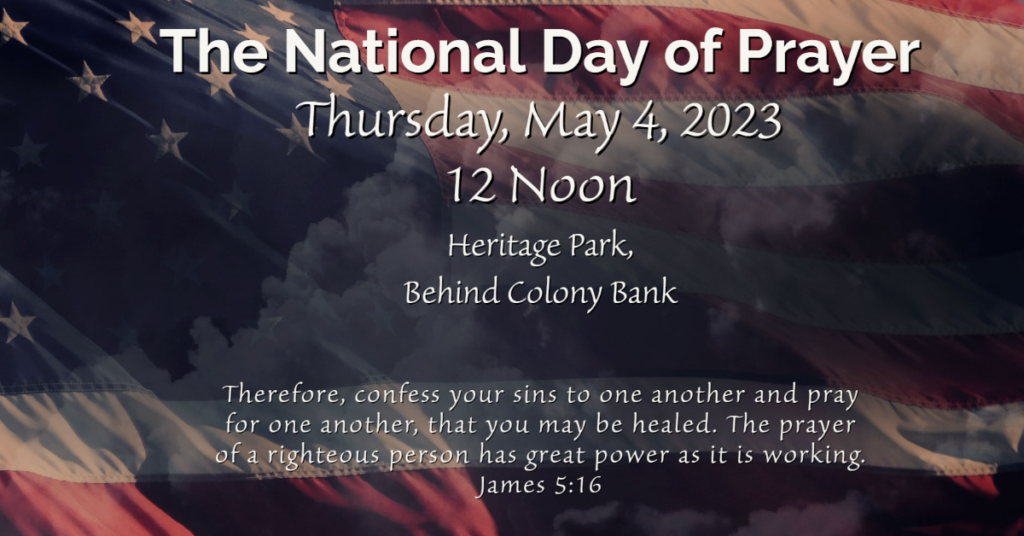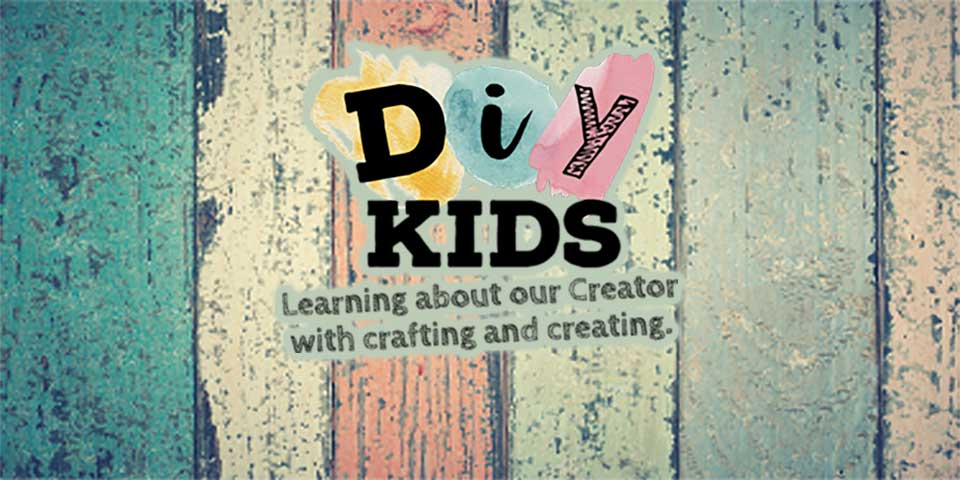 Next, DIY Kids is coming up. Help us get the word out. Please sign up by May 10, 2023
DIY Kids is a time when young children can get together and create projects with their hands while also learning about our creator. Join us as we explore the unique abilities and creative imaginations God has given us.
First Baptist Church
Family Ministry Building
Next Workshop
Saturday, May 13, 2023
10:00 AM – 12 Noon
---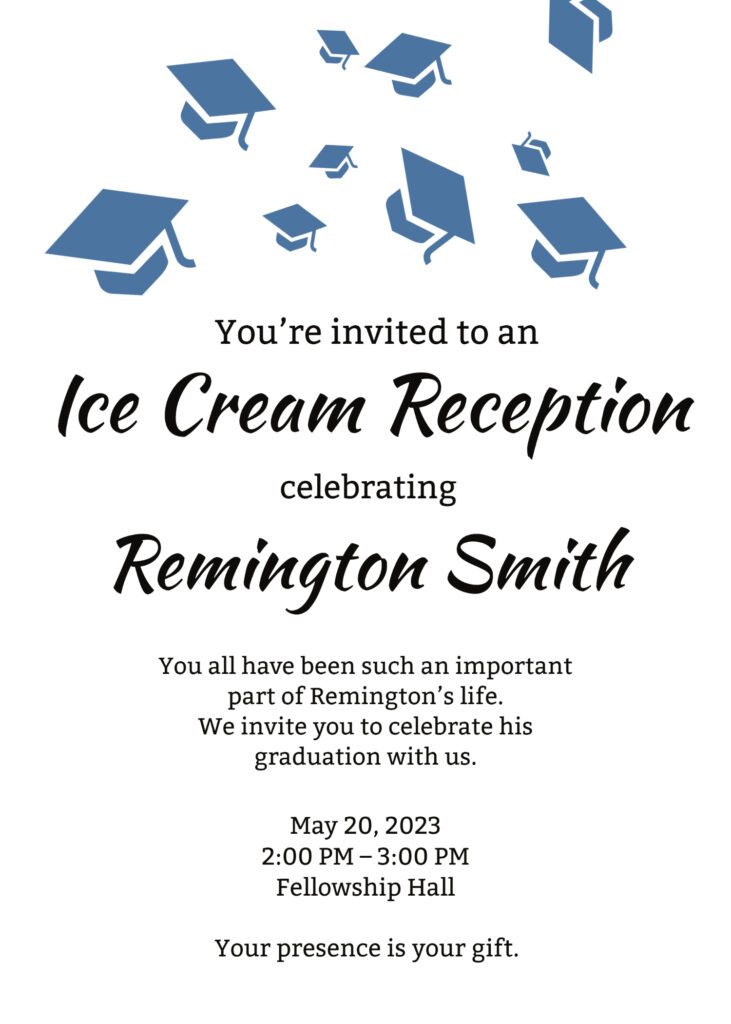 ---
Baccalaureate Service
Please make plans to attend our Baccalaureate Service during our morning worship service on Sunday, May 21. Here is a list of the Graduates that are planning on participating.

Remington Smith
Emily Stone
Alex Taylor
Joey Williford
Arizbeth Zapote
Budget for 2023 . . . . . . . . $348,707.00
Tithes Needed to Date . . . . $120,706.38
Received to Date . . . . . . . . . $82,923.20
Needed for weekly budget . . . $6,705.91
Tithes Received this week . . . . $3,538.00
MID-WEEK DEVOTION
Don't forget to check out Brother David's Mid-Week Devotion in the book of Psalms. They are uploaded each Wednesday on the sermon page.
From Our Pastor
Will you let God bless you? That may strike you as a strange question. After all, who wouldn't want God's blessings on their lives?
However, receiving God's blessings requires more than saying "yes" and holding out our hands. Receiving God's blessings requires living our lives so He can bless us.
King Uzziah of Judah is an example of this truth. In fact, he is both a positive and a negative example. He shows us how to receive God's blessings and how to forfeit them.
How did Uzziah receive God's blessings? 2 Chronicles 26:5b says, "…And as long as he (Uzziah) sought the Lord, God prospered him." Uzziah received God's blessings because he sought the Lord.
What does it mean to seek the Lord? That means we want the Lord and His guidance (Jeremiah 29:13; Psalm 37:4). We also give God first place in our lives (Matthew 6:33). We then do everything for His glory (1 Corinthians 10:31).
When we live in such a manner God can give us His best. He is able to guide our steps, open doors, give victory and bring us into His blessing. Uzziah is a wonderful example of such living.
Unfortunately, Uzziah also serves as a negative example. He also shows us how not to live lest we lose the Lord's blessing.
What made the changes? 2 Chronicles 26 gives the answer. Verses 15b-16a say, "…He was marvelously helped until he was strong. But when he became strong, his heart was so proud that he acted corruptly, and he was unfaithful to the Lord his God." Uzziah became proud and stopped seeking the Lord. He began serving and exalting himself. He even tried to take over the priest's role in the temple.
What was the result of this change? God struck him with leprosy (v. 19). He had to live in isolation (v. 21). His grave was separate from the other kings (v. 23). All that was experienced because he stopped seeking the Lord.
We all say that we want God's blessing upon our lives. But, are we living so He can bless us? Are you seeking the Lord?

Sunday, May 7
Deacon of the Week: Daniel West
Deacon Greeters
Front Door: Daniel West
Organ Greeter: Allen Whitehead
Piano Greeter: W. Greg Brown
Sound: Chris McCard
Video: Saskia Van Son
Nursery Workers
Dianne Huff & Elizabeth See
Sunday, May 14
Deacon of the Week: David Flake
Deacon Greeters
Front Door: David Flake
Organ Greeter: Carl Hobbs
Piano Greeter: Tom LaRocca
Sound: Carl Hobbs
Video: Sue Mastrario
Nursery Workers
Rachel Flake & Suzi LaRocca