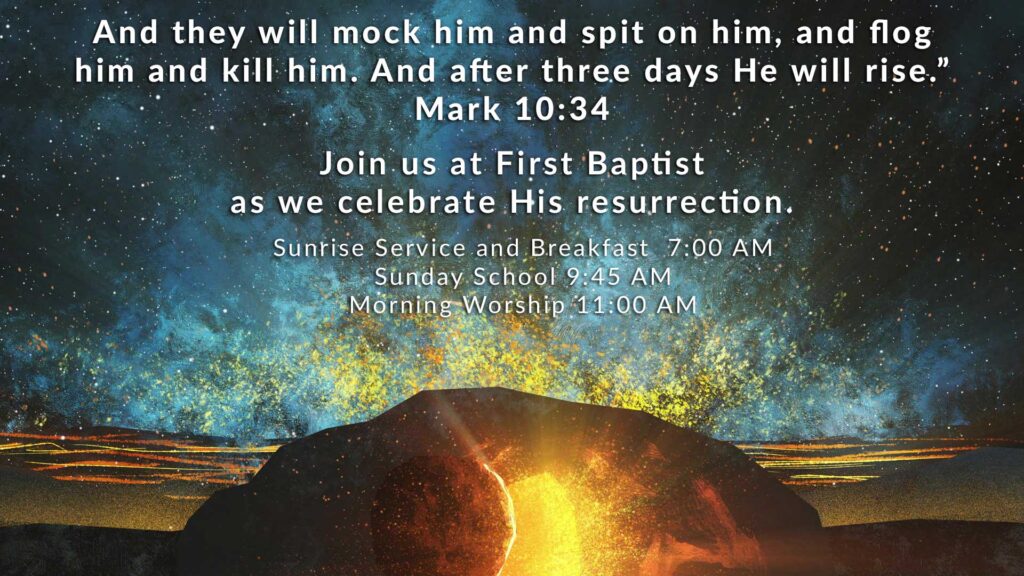 ---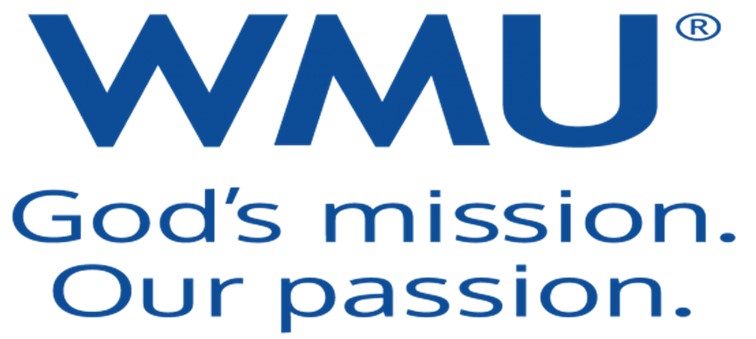 All ladies are welcome to join our WMU group.
Tuesday, April 11, 6:00 to 7:00 PM
Meet in Bill Hardin SS Class Room
For more information, you can see Geri Phelps or Mary Moore
Women on Mission (WMU) members seek to live out missions through missions projects, ministries, prayer, giving, and Bible study.
---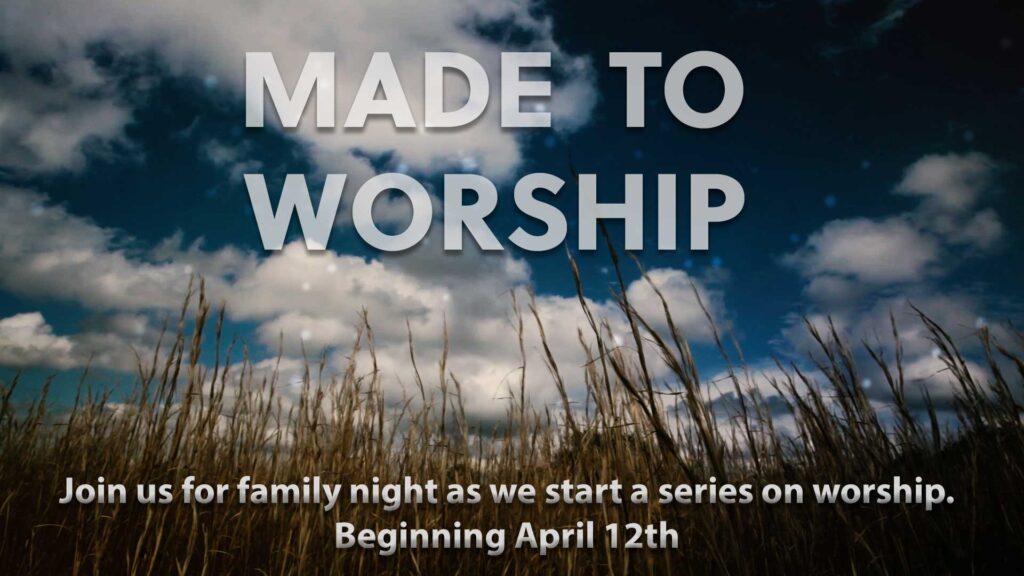 Sunday School Teacher Appreciation
Wednesday, April 19th, 2023
What can you do as a class member?
· Plan to attend family night as we honor each teacher.
· Think about someone you can invite on April 28th to
Sunday School to help grow your class.
· Think of ways you as a class can encourage your teacher, show your appreciation, and support the ministry of your class.
Giving as of April 4, 2023
Budget for 2023 . . . . . . . . $348,707.00
Tithes Needed to Date . . . . . $93,882.74
Received to Date . . . . . . . . . $64,436.24
Needed for weekly budget . . . $6,705.91
Tithes Received this week . . . . $6,136.12
MID-WEEK DEVOTION
Don't forget to check out Brother David's Mid-Week Devotion in the book of Psalms. They are uploaded each Wednesday on the sermon page.
From Our Pastor
As we remember our Lord's crucifixion and resurrection, we cannot help but be in awe and amazement at our Father's great love for His children. Everything we remember and celebrate this week testifies of God's great love for us. Romans 5:8 states, "But God demonstrates His own love toward us, in that while we were yet sinners, Christ died for us."
To see this great love God has for us, we must comprehend what Paul meant when he said we are sinners. Obviously, this means that we have committed acts of sin. Romans 3:23 states, "For all have sinned and fall short of the glory of God." Each and every one of us is a sinner because we have committed acts of sin.
Jesus also said we are sinners because the thoughts, meditations of our heart are sinful. In Matthew 5:21-30, Jesus said that our attitudes and desires make us guilty before God. We are not only sinners because of the acts that we have committed but because of the acts that we want to commit.
We are also sinners because of our nature. Apart, from Christ, our very nature is corrupt (Psalm 14:1, Romans 3:12). The very core of our being is depraved. We are sinners by our very nature.
It was for us, in this awful condition, that God sent His only begotten Son. God had every right to cast us immediately into hell, but He chose instead to love us. He acted upon His love by His wonderful grace. He sent His own Son to die upon the cross for every sin that we have committed and wanted to commit. The Father sent His only Son so that the Son would take our nature upon Himself when He was upon the cross. Christ, died for our sinful acts, our sinful thoughts, and our sinful nature. God sent his Son to die for us and to rise again that we would have eternal life.
What an amazing love God has for us! As we remember our Lord's crucifixion and celebrate His resurrection, let's remember how they testify and prove our Father's eternal love for us. As we participate in the various services this week, let's do so in awe and wonder that the Almighty God would love us so.

Sunday, April 9
Deacon of the Week: Carl Hobbs
Deacon Greeters
Front Door: Carl Hobbs
Organ Greeter: Tom LaRocca
Piano Greeter: Dwane Lewis
Sound: Carl Hobbs
Video: Sue Mastrario
Nursery Workers
Charnelle Reinhardt & June Whiddon
Sunday, April 16
Deacon of the Week: Dan Raines
Deacon Greeters
Front Door: Dan Raines
Organ Greeter: Daniel West
Piano Greeter: Allen Whitehead
Sound: Daniel West
Video: Julie West
Nursery Workers
Sandra Ellis & Suzi LaRocca