Don't Miss Family Night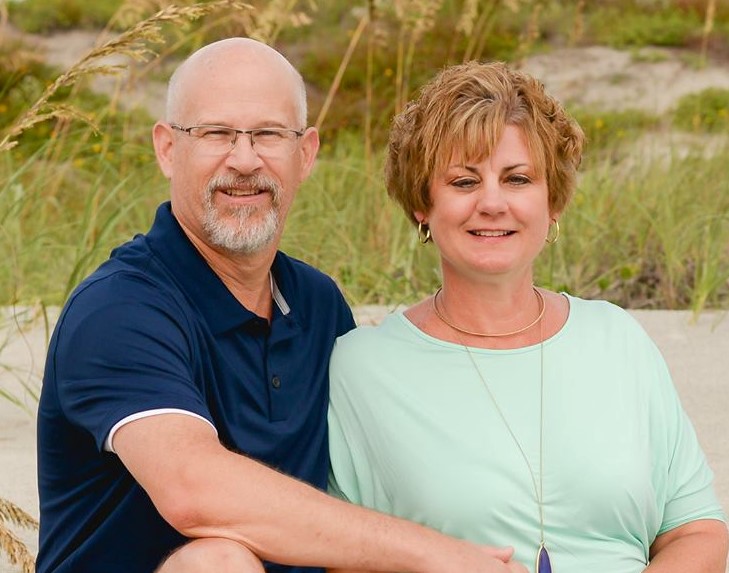 Please make plans to join us for Family Night this Wednesday. Our program will be David and Lisa Kingry sharing with us their musical talents.
---
Lottie Moon Christmas Offering To Support International Missions
Church Goal: $3,000.00
Received: $50.00
Prayerfully consider how much you will contribute to this worthy endeavor.
Church Directory
If you would like a PDF copy of the 2023 church directory, email Nikki at nikkibrewer@fbcashburn.com.
New Ladies Bible Study Starting in January
If you would be interested in participating in a Ladies Bible Study, contact Nikki at the church office at 567-9320. The study will be held in the Family Ministry building on Tuesdays at 1:30 PM starting January 24, 2023.  We will study Beth Moore's: Beloved Disciple: The Life and Ministry of John.
Christmas Post Office
The Christmas Post Office is open. Boxes are placed around the church for you to drop your cards in. If you would like to send Christmas cards to church members who live in Ashburn, drop them off and let us sort and distribute them for you. Donations to the post office will go towards shipping and items for Operation Christmas Child Boxes.
Budget for 2022 . . . . . . . . $322,471.00
Tithes Needed to Date . . . . $291,461.69
Received to Date . . . . . . . . $253,302.47
Needed for weekly budget . . . $6,201.37
Tithes Received this week . . . $2,358.50
Budget for 2022 . . . . . . . . $322,471.00
Tithes Needed to Date . . . . $297,663.06
Received to Date . . . . . . . . $260,337.67
Needed for weekly budget . . . $6,201.37
Tithes Received this week . . . $7,035.20
MID-WEEK DEVOTION
Don't forget to check out Brother David's Mid-Week Devotion in the book of Psalms. They are uploaded each Wednesday on the sermon page.
From Our Pastor
Have you blown it in your walk with the Lord? Perhaps you stepped out of His will and feel stuck in your circumstances. Maybe you sinned and are experiencing the consequences. Either way you look at your circumstances and you feel that you have ruined your life forever.
However, we serve a God of mercy and grace. Yes, He chastens us when we sin. Yes, there are consequences of rebellious decisions. But, God will do a wonderful work if we return to Him.
God beautifully and clearly states His desire to restore His sinning people in Deuteronomy 30:1-5. God begins by telling His people that He will send them into exile if they sin and rebel against Him. But, He promised to restore them if they returned to Him with all their heart and soul.
Yes, God chastens us when we sin (Hebrews 12:5-6). But, He promises to forgive and cleanse us if we confess our sins (1 John 1:9). Repentance, which means to turn around, brings us back to His way again.
What does God do if we return to Him through confession and repentance? First, He brings us out of exile (v.3). God will wonderfully deliver us from the deadness, hopelessness, and emptiness that our sin and rebellion created. This deliverance will completely change our lives even if it does not change all of our circumstances.
Second, God will bring us back into His will (verse 5). We will once more have fellowship with Him. We will once more have purpose and direction for our lives (Jeremiah 29:11). We often fear that our sin and rebellion have forever ruined our lives. But, if we truly return to the Lord He will give us a future.
Last, God will bless us (verse 5). God's forgiveness and restoration are not given reluctantly or sparingly. God will fill our lives if we return to Him in loving obedience (Joel 2:24-24; Haggai 2:18-19).
Believer, you don't have to remain in exile. Your life does not have to be over. God will restore you, give you a future and bless you if you return to Him. Won't you return to Him? Don't waste another day in exile.

Sunday, December 4
Deacon of the Week: Dwane Lewis
Deacon Greeters
Front Door: Dwane Lewis
Organ Greeter: Dan Raines
Piano Greeter: Daniel West
Sound: Chris McCard
Video: Saskia Perry
Nursery Workers
Pat Rainey & Daisy Lee Speight
Sunday, December 11
Deacon of the Week: Allen Whitehead
Deacon Greeters
Front Door: Allen Whitehead
Organ Greeter: W. Greg Brown
Piano Greeter: David Flake
Sound: Carl Hobbs
Video: Sue Mastrario
Nursery Workers
Dianne Huff & Elizabeth See