The Christmas Post Office is Back.
Start working on your Christmas Cards. The Camp Post Office will open Sunday morning, November 27. If you would like to send Christmas cards to church members who live in Ashburn, drop them off and let us sort and distribute them for you. Donations to the post office will go towards shipping and items for Operation Christmas Child Boxes.
Family Night Schedule
October 19, 2022: We will prepare bags for the Haloween outreach to the community,
October 26, 2022: Operation Christmas Child Emphasis
November 2, 2022: Operation Christmas Child Packing Box Night
(We will meet in the Family Ministry Building this night and still have a sack supper)
November 9, 2022: Michael Gibbs will be sharing with us how we can share our testimony and practical ways to invite people to church.
November 23, 2022: No Family Night
November 30, 2022: A time of worship with David and Lisa Kingry.
Thank You
I want to thank the members of our Host/Hostess Committee for everything they did for the dinner for the Association meeting on Sunday night and for what they do for our weekly Family Night meals as well. Each one is such a joy to work with and graciously gives of their time, energy, and resources. Thank you to the sweet ladies who helped with desserts on Sunday night. I greatly appreciate each one of you!
Vickie Brown
MID-WEEK DEVOTION
Don't forget to check out Brother David's Mid-Week Devotion in the book of Psalms. They are uploaded each Wednesday on the sermon page.
Budget for 2022 . . . . . . . . $322,471.00
Tithes Needed to Date . . . . $254,253.17
Received to Date . . . . . . . . $232,689.17
Needed for weekly budget . . . $6,201.37
Tithes Received this week . . . $4,174.78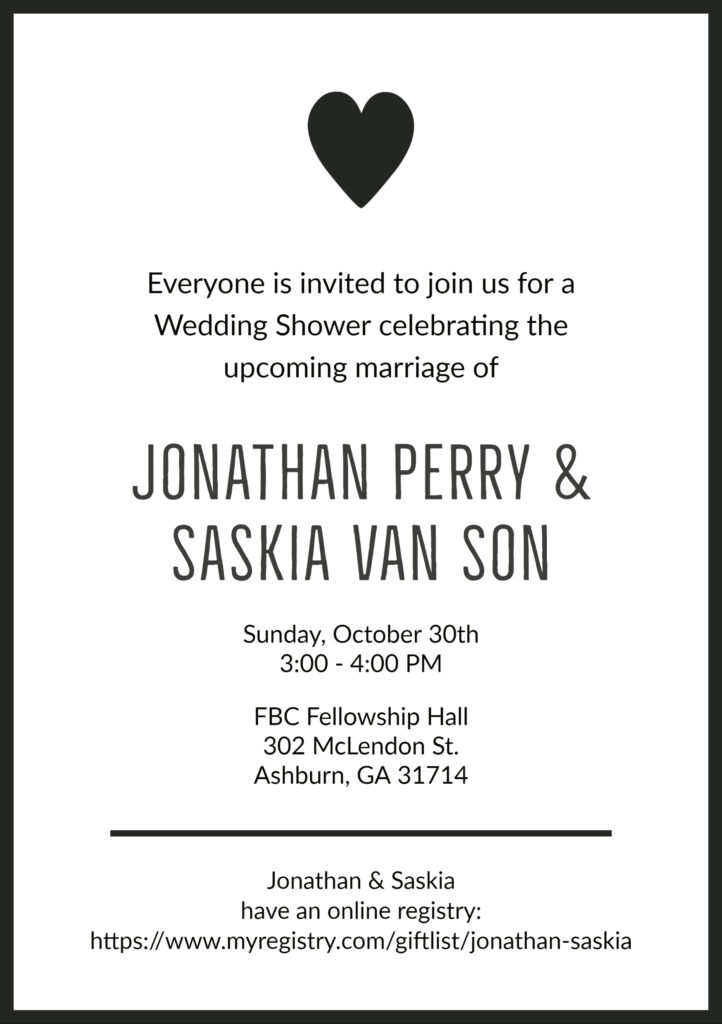 From our Family and Music Minister
If we are honest with ourselves, we have said or done something we wish we could take back. Also, if we put much thought into it, we probably realize it happens way more often than we would like to admit. Unfortunately, we can be haunted by this for many years. As Christians, we must always strive to have a good reputation with our community. We are God's representatives in the fallen culture. In Ecclesiastes 7:1, we read, "A good name is better than precious ointment."

Like many others, Paul understood how his actions and reputation had followed him. After Paul's encounter with the Lord, he was brought into the city of Damascus. In a vision to Ananias, God told him to go and find Paul and lay hands upon him. We see immediately that Paul's(formerly Saul), reputation had preceded him. Even though God himself was speaking to Ananias, he still questioned his task. Ananias said, "Lord, I have heard from many about this man, how much evil he has done to your saints at Jerusalem." Ananias was rightfully afraid. Even though Paul had experienced a complete change, his sinful past still followed him.

While Paul was still in Damascus, he began to preach to the people, proclaiming the gospel's good news. However, the people responded with, "Is not this the man who made havoc in Jerusalem of those who called upon this name? And has he not come here for this purpose, to bring them bound before the chief priests?" God had changed his life, but the people still remembered his past. At this point, we can learn a great lesson from Paul. Even though the people doubted his conversion and new belief, scripture says he "increased all the more in strength, and confounded the Jews who lived in Damascus by proving that Jesus was the Christ" He did not give up. He did not let his past hold him back. He persisted in rising above the evil things he had done previously to believers.

As we have seen happen many times, our bad decisions can still follow us even after several years. Even though it is only a few verses in the scriptures, three years have passed in Paul's life when he attempts to join the disciples in Jerusalem. Their first response was to be afraid of Paul. They didn't believe that he genuinely was a disciple. Fortunately for Paul, Barnabas took the time to see the change in Paul and vouched for his character. Obviously, we should learn from Barnabas that people deserve a second chance. We should never underestimate the change that God can make in someone's life.

In Acts 1:8, we see that we are to be a witness to the world. If a lousy reputation precedes us, how effective can we be in spreading God's Word? In the book of Proverbs, we read "A good name is to be chosen rather than great riches." Obviously, none of us are perfect, but as Christians, we should desire to represent our Creator in the best way we can. Do not give in to the popular culture of hate, gossip, and selfishness. Instead, desire to show the world the love and forgiveness you have been shown through the amazing grace of our Heavenly Father.

Sunday, October 16
Deacon of the Week: Carl Hobbs
Deacon Greeters
Front Door: Carl Hobbs
Organ Greeter: Allen Whitehead
Piano Greeter: W. Greg Brown
Sound: Daniel West
Video: Julie West
Nursery Workers
Sue Mastrario & Jane Smith
Sunday, October 23
Deacon of the Week: Daniel West
Deacon Greeters
Front Door: Daniel West
Organ Greeter: Dan Raines
Piano Greeter: Allen Whitehead
Sound: Daniel West
Video: Julie West
Nursery Workers
Pat Rainey & Daisy Lee Speight