Mission Georgia Offering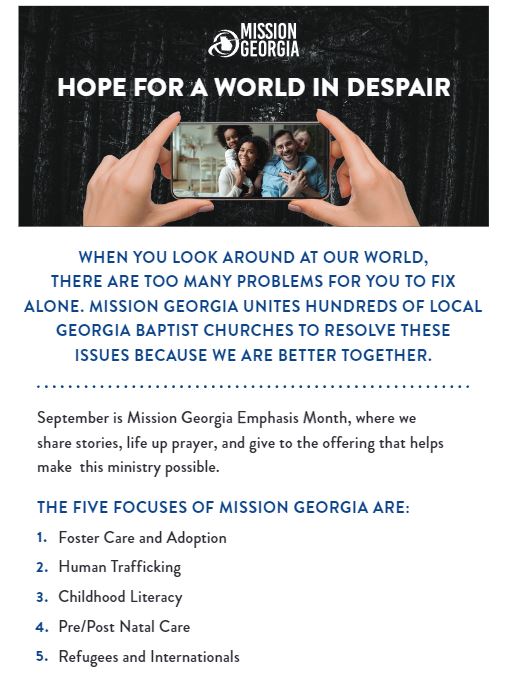 Our Church Goal: $500
---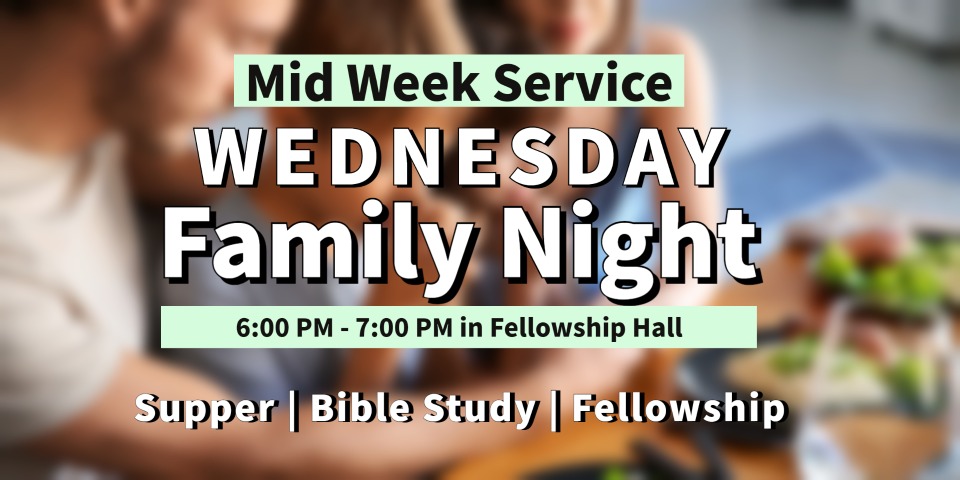 AUGUST-SEPTEMBER COLLECTION LIST for OCC
Tools for boys ages 10-12 (need to fit in a shoebox)
Sewing Kit
Fishing Kit
Kids Underwear
The collection box is located outside Nikki's office.
The Choir is Practicing
In September, we will meet on Wednesday the 14th and the 28th following Family Night. Join us as we begin working on Christmas Music.
MID-WEEK DEVOTION
Don't forget to check out Brother David's Mid-Week Devotion in the book of Psalms. They are uploaded each Wednesday on the sermon page.
Budget for 2022 . . . . . . . . $322,471.00
Tithes Needed to Date . . . . $223,246.32
Received to Date . . . . . . . . $194,449.82
Needed for weekly budget . . . $6,201.37
Tithes Received this week . . . $6,062.52
From our Pastor
Alone. Hopeless. Helpless. Defeated. Have you felt those? Have you ever been at the point that you thought there was no future?
I'm sure the lady in Luke 7:11-17 felt that way. She was a widow, and she was burying her only son. This not only meant emotional anguish for her but also the loss of protection and provision. Whatever her life had been like up to this point, it would be far more difficult in the future.
Thankfully, that was not the end of the story for this lady. The Lord wonderfully intervened. Her experience shows powerful truths that we need to remember when we are in defeat and despair.
First, the Lord sees you. It is interesting to note that the Lord Jesus saw this woman before she saw Him. While this is understandable under the circumstances, it reminds us that He always sees us first. In fact, He saw us before we ever existed! Child of God, the Lord sees you. You are not too hidden from Him. He knows exactly where you are and what you are facing.
The Lord has compassion on you. He cares very deeply about your pain and desires to help. Verse 13 says, "When the Lord saw her, He felt compassion for her…" The same can be said about you in your circumstances.
The Lord also has a plan for you. In verse 14, the Lord told the dead young man to arise! The Lord had an incredible plan for the lady and her son. The Lord has a plan for you in your situation. He fully intends to bring about His good plan (Romans 8:28).
But can the Lord bring about His good plan? Does He have the power to make it happen? Yes! In verse 15, as the result of the Lord's command the young man sat up and began to speak! Our Lord can even raise the dead! Nothing can prevent Him from fulfilling His plan. He has the power to make it happen.
Think about that lady's problem.  Our Lord perfectly solved it.  He will solve yours if you let Him.

Sunday, September 11
Deacon of the Week: Dwane Lewis
Deacon Greeters
Front Door: Dwane Lewis
Organ Greeter: Carl Hobbs
Piano Greeter: W. Greg Brown
Sound: Carl Hobbs
Video: Sue Mastrario
Nursery Workers
Rachel Flake & Suzi LaRocca
Sunday, September 18
Deacon of the Week: Allen Whitehead
Deacon Greeters
Front Door: Allen Whitehead
Organ Greeter: David Flake
Piano Greeter: Carl Hobbs
Sound: Daniel West
Video: Julie West
Nursery Workers
Dianne Huff & Elizabeth See