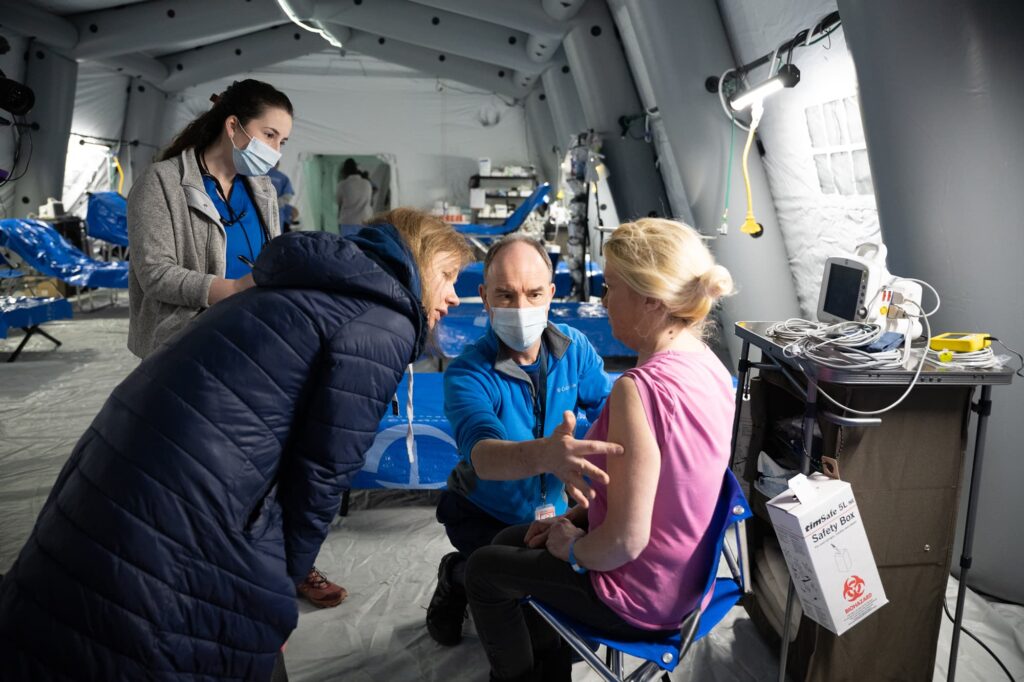 Support for Ukraine through Samaritans Purse
To support the humanitarian efforts of Samaritan's Purse in Ukraine, First Baptist has set up a designated fund you may contribute to. The fund will be open until May 4th, with all donations going straight to Samaritan's Purse Ukraine humanitarian efforts.
Samaritan's Purse has established an Emergency Field Hospital on the outskirts of Lviv, in western Ukraine, to care for those suffering as war rages on. The initial patients arrived on March 14. There very first patient was a woman named Marina from Malyn, a city west of Kyiv. She fell and injured her arm while escaping into a basement/bomb shelter. She suffered for nine days before arriving at our field hospital after her travels.
The field hospital has two operating rooms, with a capacity for 14 major surgeries or 30 minor surgeries per day. There are nearly 60 total inpatient beds, including four intensive care unit beds and four step-down beds. The emergency room can handle 100 patients per day.
Samaritan's Purse is also operating a 24-hour medical clinic at a train station in Lviv. In southern Ukraine, they opened an Emergency Outpatient Clinic to provide basic medical services and triage. They are also providing hygiene kits, blankets, and other important items for refugee families and delivering food to local churches are distributing it to fleeing Ukrainians.
Information from https://www.samaritanspurse.org/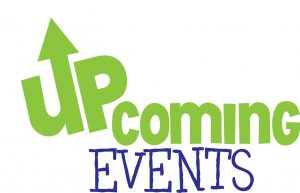 Sunday, April 10th,
Special choir presentation during morning worship.
Easter Sunday, April 17th
7:00 AM Sunrise Service followed by breakfast
9:45 AM Sunday School
11:00 AM Worship
No Evening Worship Service
Budget for 2022 . . . . . . . . $322,471.00
Tithes Needed to Date . . . . . $74,416.44
Received to Date . . . . . . . . . $59,815.52
Needed for weekly budget . . . $6,201.37
Tithes Received this week . . . $2,529.70
MID-WEEK DEVOTION
Don't forget to check out Brother David's Mid-Week Devotion on the book of Psalms. They are uploaded each Wednesday on the sermon page.
From OUr pastor
How can we live in these days? Everywhere we look we see violence, wickedness, and destruction. The world is descending into chaos before our eyes. How can we face such a world day after day?
Our Lord is the answer for living in these days. He will supply everything we need. We can trust Him.
What makes God worthy of such confidence? Consider what the Holy Spirit inspired Nahum to write in Nahum 1:7, He wrote, "The Lord is good, a stronghold in the day of trouble, and He knows those who take refuge in Him." Everything we need for living in these days in found in Him.
We can trust God because He is good. His nature is good. Psalm 100:5 says, "For the Lord is good; His lovingkindness is everlasting and His faithfulness to all generations." Thinks of that – an accurate description of God is that He is good. The old children's prayer that began "God is great, God is good…" is true! How we adults need to learn that true! It would change our lives.
Nahum also said that God is "…a stronghold in the day of trouble." God is like a fortress that is secure and can never be captured. Psalm 46:1 begins by saying "God is our refuge…" Martin Luther used that verse for the basis of his great hymn "A Mighty Fortress Is Our God." Luther was not simply writing pretty lyrics when he composed that hymn. He had experienced God's security in the dangerous times of the Reformation. We can face these days because our Lord is a stronghold.
Last, Nahum wrote, "…And He knows those who take refuge in Him." The word know does not just mean a mental comprehension of facts. It is a word of intimacy. God knows by heart those who take refuge in Him. He Himself becomes their protection. Psalm 46:1 says, "God is our refuge and strength, a very present help in trouble." Think of that – God is a very present help when we trust Him. Talk about security! We are safe in Him.
Yes, these are dangerous days. But our Lord is unlimited. Trust Him!

Sunday, March 27
Deacon of the Week: David Flake
Deacon Greeters
Front Door: David Flake
Organ Greeter: Dwane Lewis
Piano Greeter: Daniel West
Sound: Daniel West
Video: Julie West
Nursery Workers
Charnelle Reinhardt & June Whiddon
Sunday, April 3
Deacon of the Week: W. Greg Brown
Deacon Greeters
Front Door: W. Greg Brown
Organ Greeter: Dan Raines
Piano Greeter: David Flake
Sound: Chris McCard
Video: Saskia Van Son
Nursery Worker
Sue Mastrario & Jane Smith