Spirit Class Begins New Study
On Sunday, July 18, 2021, the Spirit Class will begin a study of Adrian Rogers' book, "When We Say Father," which takes the Lord's Prayer and breaks it down for readers to easily learn how to pray from the ultimate source, Jesus himself. We invite anyone interested to join us for this seven-week study.
Local Mission Opportunity for Britt's
Mrs. Judi Britt is needing to replace the roof on her home. The Christians Under Construction Sunday School class, taught by Carl Hobbs, is collecting funds for this project. If you wish to contribute you can give your donations to Nikki at the church office. Please make any checks payable to "Top Coat Roofing".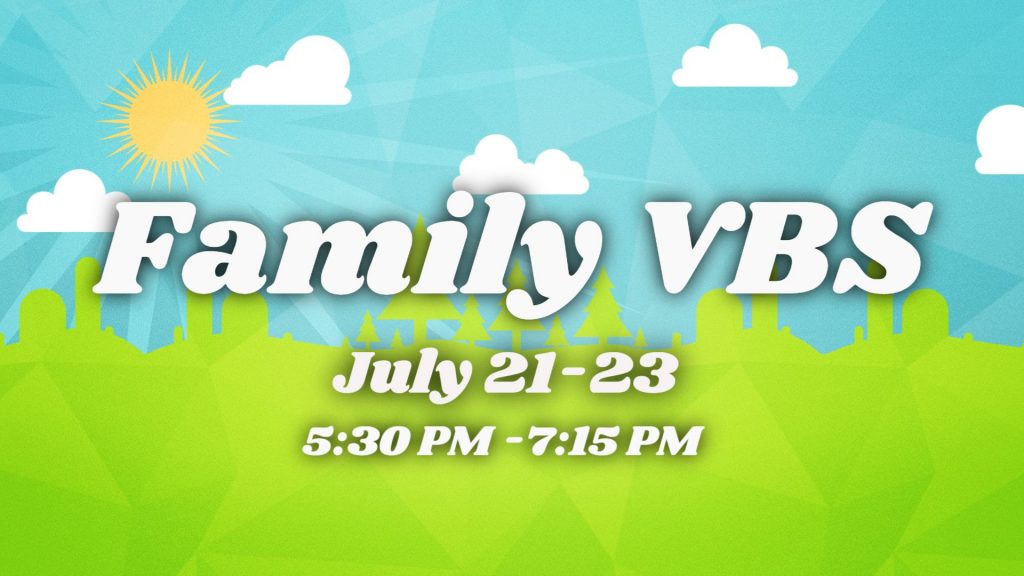 SCRIPTURE SEARCHErS STARTS NEW STUDY
The Scripture Searchers Sunday School class will be starting a Bible study. Our study will be Jesus and Women in the first century and now by Kristi Mclelland.
Join biblical culturalist Kristi McLelland on those dusty roads as she transports you back to Jesus' world, stepping into the footsteps of the women who came face to face with the living God. As we examine the historical and cultural climate of first-century Middle Eastern society to not only understand Jesus more deeply but to fuel your worship of Him today.
We invite any ladies looking for a Sunday School class to join us.
SUNDAY EVENING SERVICES
Sunday evening service has started back in the fellowship hall. We hope you will make plans to deepen your study of God's word through this time of worship and teaching.
MID-WEEK DEVOTION
Don't forget to check out Brother David's Mid-Week Devotion on the book of Psalms. They are uploaded each Wednesday on the sermon page.
Giving as of July 12, 2021
Budget for 2021 . . . . . . . . $320,880.00
Tithes Needed to Date . . . . $172,777.49
Received to Date . . . . . . . . $139,467.98
Needed for weekly budget . . . $6,170.77
Tithes Received this week . . . $6,006.34
From Our Pastor
Are you trusting the Lord in your circumstances? Are you able to face your adversities and problems with confidence in the Lord? Has the size of the problem overwhelmed your ability to believe? Perhaps the situation has worn you down because it has lasted so long.
We have all faced circumstances that stretched our faith to the breaking point. While we can look back on such times and see how our faith grew, it would be a huge help to have some key truths to remember while we are still in the storm.
We see some of these key truths in Psalm 145. In this psalm, David praises God for His help in life. David's praises give us reasons to trust God in every situation.
The first reason to trust God is His greatness. Verse 3 says, "Great is the Lord, and highly to be praised, and His greatness is unsearchable." Our God rules and reigns overall. Nothing is beyond His power. Nothing is outside His control. He is great beyond measure. He can handle our every problem.
Next, God is gracious. Verses 8-9 read, "The Lord is gracious and merciful; slow to anger and great in lovingkindness. The Lord is good to all, and His mercies are over all His works." How wonderful is our Lord! How can we not trust One whose loves is so great? Our problems are in the best place possible when they are in His hands.
David then described God's faithfulness. Verses 14-16 speak of God sustaining, supplying, and satisfying His people. God never fails His people. God has always kept His promises (Joshua 21:45; 1 Kings 8:56). When we trust God, we are trusting the One who has proven His trustworthiness.
Next, David praised God for His righteousness (verse 17). God will do what is right and will make sure that right is done. He is righteous and will judge in righteousness. While we are disturbed when we see evil (Psalm 73:1-16), our perspective changes when we remember God's righteous judgment (Psalm 73:17-28). We can trust God to do what is right with our problems.
Last, we can trust God because He is near (verse 18). God is not "out there somewhere". He is with us. He never leaves us or forsakes us (Hebrews 13:5-6). He is "… a very present in trouble" (Psalm 46:1). We have no reason to fear.
Child of God, look at our wonderful Father. Every reason to trust Him is found in Him.
---

Sunday, July 18
Deacon of the Week: Dwane Lewis
Deacon Greeters
Front Door: Dwane Lewis
Organ Greeter: David Mathis
Piano Greeter: Tom LaRocca
Sound: Daniel West
Video: Julie West
Nursery Workers
Eilene Perry & Peggy Black
Sunday, July 25
Deacon of the Week: Dan Raines
Deacon Greeters
Front Door: Dan Raines
Organ Greeter: Allen Whitehead
Piano Greeter: David Flake
Sound: Daniel West
Video: Julie West
Nursery Worker
Shelley McRae & Dianne Huff