Operation Christmas Child
Good News and Great Joy from 2020!
In the face of unprecedented trials and challenges in 2020, God was faithful and prepared the way for Samaritan's Purse to take Operation Christmas Child shoebox gifts and the Gospel of Jesus Christ to the ends of the earth, even in a pandemic year. Click below to see how God was faithful.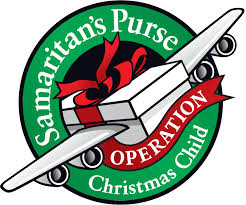 DRIVE THROUGH BIRTHDAY CELEBRATION FOR MARGIE CROMER
Please join us on February 14th, 2021, for a drive through 80th birthday celebration for Margie Cromer. Come by her house after church, 615 Whatley Drive,between 12:30 PM and 1:45 PM.
If you would like to drop off a card or give a gift, the family will be available with a mask to receive them.
Thank you for making this a special day.
MID-WEEK DEVOTION
Don't forget to check out Brother David's Mid-Week Devotion on the book of Psalms. They are uploaded each Wednesday on the sermon page.
Giving as of February 10, 2021
Budget for 2021 . . . . . . . .  $320,880.00
Tithes Needed to Date . . . . . $37,024.62
Received to Date . . . . . . . . .  $28,810.74
Needed for weekly budget . . . $6,170.77
Tithes received week of Feb 3 . . . $4,551.14
Tithes received week of Feb 10 . . .  $8,620.00
From Our Pastor
How can we pray with confidence? I'm sure that each of us has problems, needs, dreams, or questions that we have lifted up in prayer to the Lord. How can we rest in confidence that God has heard and is going to move in that area?
First, we need to seek God Himself. While this may seem to be a strange first step, the Bible shows that this is the God-given first step. Psalm 37:4 says, "Delight yourself in the Lord; and He will give you the desires of your heart." That means if we make God our focus, He will lay the desires upon our heart that He wants us to desire. The more we continue to seek Him, the more He clarifies those desires. Our Lord reinforced this truth when He said, "But seek first His kingdom and His righteousness and all these things will be added to you" (Matthew 6:33).
Knowing God's will gives us the confidence that God hears our prayers. 1 John 5:14 says, "This is the confidence which we have before Him, that, if we ask anything according to His will, He hears us." If we are praying about the issues that God has laid upon our heart, then we know we are praying in His will. If we are praying in His will, we can have confidence that He hears our prayers.
Knowing that God hears our prayers give us confidence that He will answer those prayers. 1 John 5:15 says, "And if we know that He hears us in whatever we ask, we know that we have the requests which we have asked from Him." By knowing God's will, we have confidence that He will answer us. Jeremiah 33:3 says, "Call to Me and I will answer you, and I will tell you great and mighty things which you do not know."
Last, we can have confidence that nothing can stop God from bringing about His answers. The angel told Mary, "For nothing will be impossible with God" (Luke 1:37). Our Lord said, "…Truly I say to you, if you have faith the size of a mustard seed, you will say to this mountain, 'Move from here to there, 'and it will move; and nothing will be impossible to you." Our God can do anything and everything He desires (Psalm 115:3).
Our confidence in prayer is found in God Himself. If we seek Him, listen to Him and allow Him to lead us in praying, then we can rest in confidence He will answer.