This Summer, Try Family Vacation Bible School
Summer means more family time, right? More time at the pool, more time around the back yard grill, more time without the demands of school.
Could it also mean more time with God? More time to strengthen your relationship with Christ. More time making memories as a family learning about the love of God.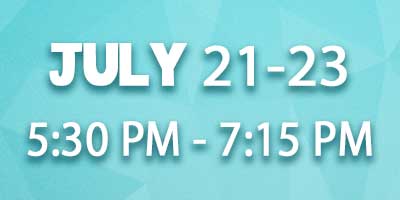 This summer, First Baptist Church will host a Family Vacation Bible School. We will meet in the church fellowship hall Wednesday, July 21st through Friday, July 23rd, from 5:30 PM – 7:15 PM.

Each night we will gather to eat, play, learn, and grow. We will meet as a large group for most of the night. However, we will break off for age-appropriate small groups. Together as a family, we will learn that God created us for a reason and that God has a purpose for each one of us, young and old. Most importantly, we will discover that we need a Savior.
To help us prepare for supper and supplies, please take the time to register you and your children. We look forward to growing in Christ with you and your family.